Why The Future Of Driverless Cars Is Not So Driverless
14:19
Play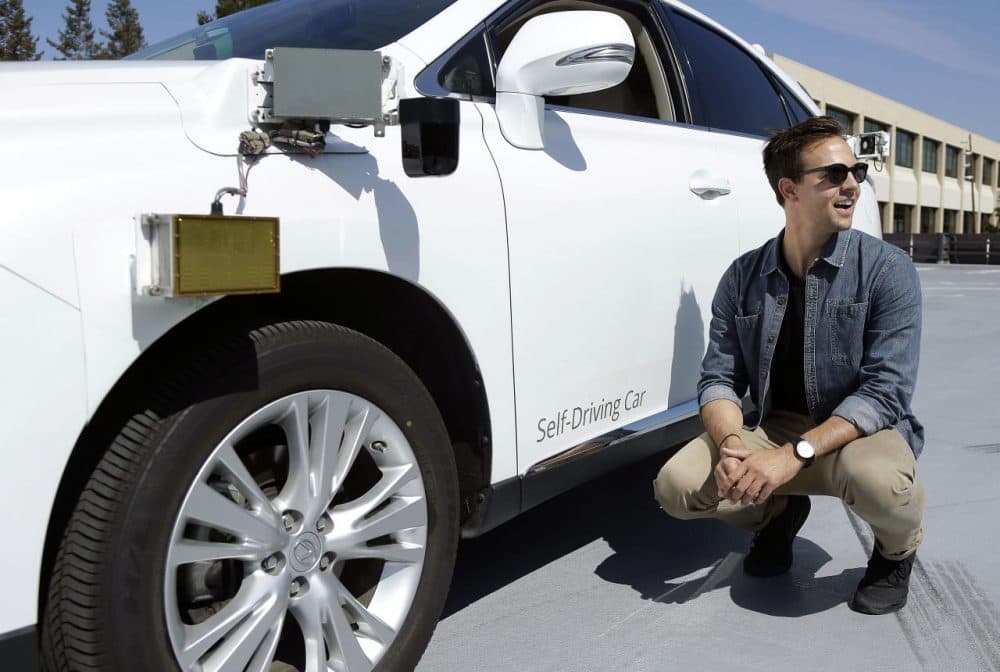 This article is more than 5 years old.
For those of us holding out for a self-driving car: bad news. The future of cars is not the autonomous, smooth-driving, traffic-avoiding, anti-horn-blowing machine we had hoped for.
So says David Mindell, author of the new book "Our Robots, Ourselves: Robotics and the Myths of Autonomy." He argues humans will always be involved when it comes to robots because humans are better than people realize at correcting mistakes.
Guest
David Mindell, author of "Our Robots, Ourselves: Robotics and the Myths of Autonomy," professor of aeronautics and astronautics at the Massachusetts Institute of Technology. He tweets @DavidMindell.
More
IEEE Spectrum: Q&A: Why Fully Autonomous Robot Cars Hail From The 20th Century
"Full autonomy is an old idea. The real frontier is collaboration, which includes autonomy but different levels of autonomy at different moments under the control of a human operator. There is no natural kind of progress; it's up to us to choose the kinds of progress we want to make in technology. I think this [collaborative] progress is both more productive and humane."
The Financial Times: Job For The Droids
"This handover problem between machines and people is about to become a very real one for 'driverless' cars. In their first incarnation, these will not be entirely driverless: they will hold their lanes on freeways, edge along in slow-moving traffic and park themselves. But when driving conditions become more complex, they will need to hand back control to their flesh-and-blood chauffeurs."
This segment aired on October 29, 2015.