'War Of The Encyclopaedists' In Baghdad And Boston
14:48
Play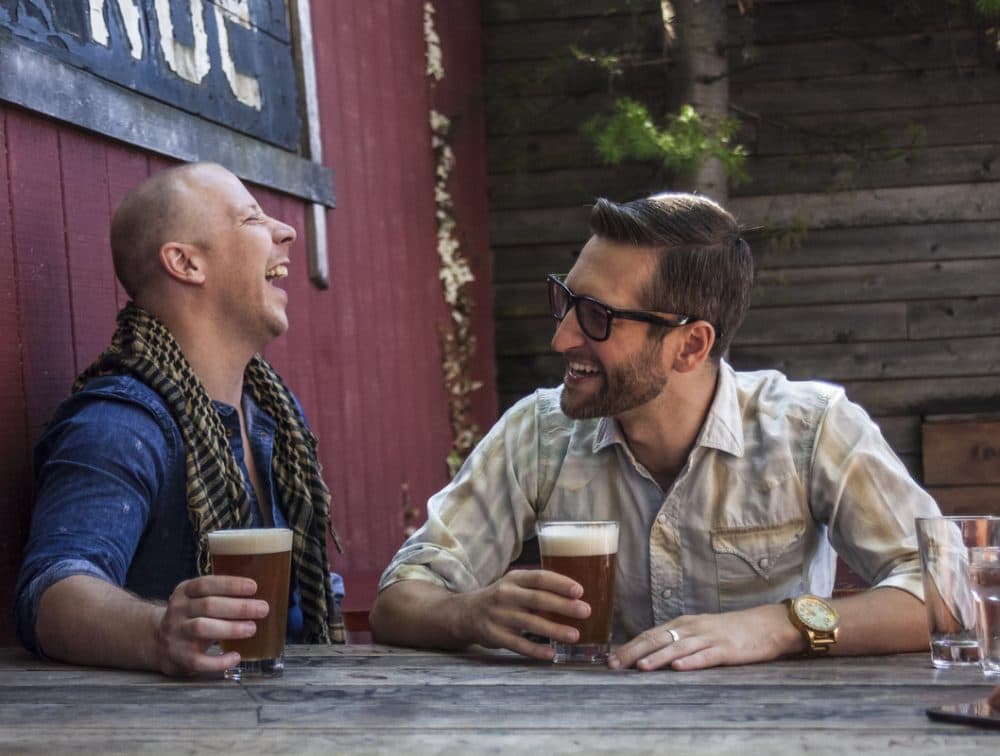 This article is more than 4 years old.
War of the Encyclopaedists is a novel about the relationship of two characters who closely resemble their real life creators--one in graduate school in Boston and the other serving in the American army in Iraq. They communicate through a Wikipedia entry about themselves when they are apart.
Guests
Christopher Robinson, writer. He tweets @manunderbridge.
Gavin Kovite, army lawyer and writer. He tweets @gavinkovite.
More
The New York Times: Review: 'War Of The Encyclopaedists,' By Christopher Robinson And Gavin Kovite
"[War of the Encyclopaedists] does an adroit job of conjuring the 20-something bohemian world that they frequent in Seattle, and later in Boston, a world of snake people whose default setting is irony — where artworks and conversations and parties tend to have quotation marks around them, where artsy cool is both a social lubricant and a form of emotional armor."
Bostonia: Two Guys And A Novel
"The story follows these 'glorious fools born into a vacuum of need,' without a clue as to who they really are, as they leave their life as wry hipsters (the Encyclopaedists) and the shabby comforts of the 'Encyclopad' to witness senseless, surreal death and mayhem, and senseless, surreal 'post-structural' academic pretense."
This segment aired on November 6, 2015.