How Cameron Esposito Demystifies Womanhood And Sexuality Through Comedy
10:43
Play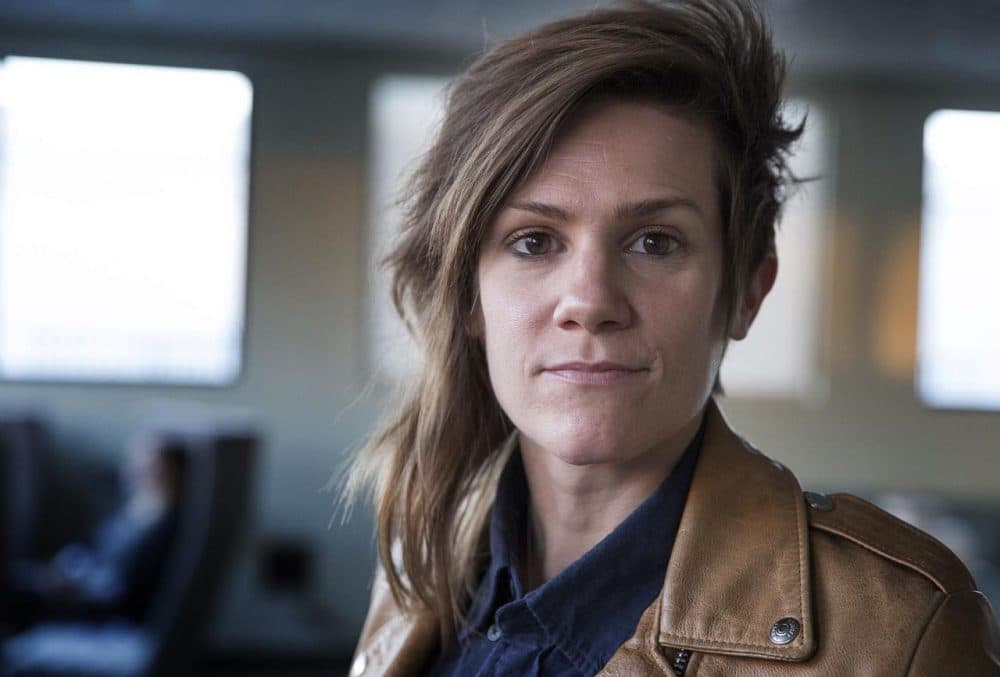 This article is more than 4 years old.
While walking onstage one night, stand-up comedian Cameron Esposito had a man in the front row yell at her, "You look like a woman that doesn't sleep with men!"
"I look like a woman that doesn't sleep with men, because I am a lesbian, and that's one of the biggest parts," said Esposito. "And if you're a lesbian, you're not bummed about it. I cannot tell you this strongly enough. Like, this look, this is on purpose. To attract women."
But when Cameron Esposito came to Boston — not yet having achieved the "look," which for her often consists of a vest and a "side mullet" — she was actually studying theology at Boston College.
Eventually, comedy took hold, and now she's one of the industry's rising stars — her new web series "She Said" premieres Monday.
Cameron Esposito will be performing Thursday at 8 p.m. at Brighton Music Hall as part of her "She Said/She Said" tour with her fiancé and fellow comedian, Rhea Butcher.
Guest
Cameron Esposito, comedian. Her new web series is "She Said," she also co-hosts Buzzfeed's "Ask A Lesbian" series. Her most recent comedy album is "Same Sex Symbol," and she hosts the weekly podcast, "Put Your Hands Together." She tweets @cameronesposito.
More
SF Weekly: Ask A Lesbian (And A Hilarious Person) With Cameron Esposito
"I was a theology major in college, and I thought maybe I wanted to be a priest. And after that, it kind of evolved into wanting to be a social worker or therapist, because I lost my faith. I no longer subscribe to anything specific."
A.V. Club: An Interview With My Dad: Catholicism And Coming Out
"Over a decade later, the guilt and shame around my sexual orientation is still with me. I use jokes to help process the pain for myself and to help connect with others. Stand-up is how I speak about what matters in the world and what makes us human. In many ways, stand-up is now where I put my faith."
Consequence Of Sound: Comedian Of The Year: Cameron Esposito
"Yes, it's been a tough year for comedy, as all of us try to make sense of the storm cloud and draw out the light as best we can. But, thankfully, 2014 has also been the year of Cameron Esposito, and her light is shining brightest of all."
This segment aired on November 16, 2015.