Free Speech On The T: MBTA Board Bans Political, Religious And Social Ads
12:15
Play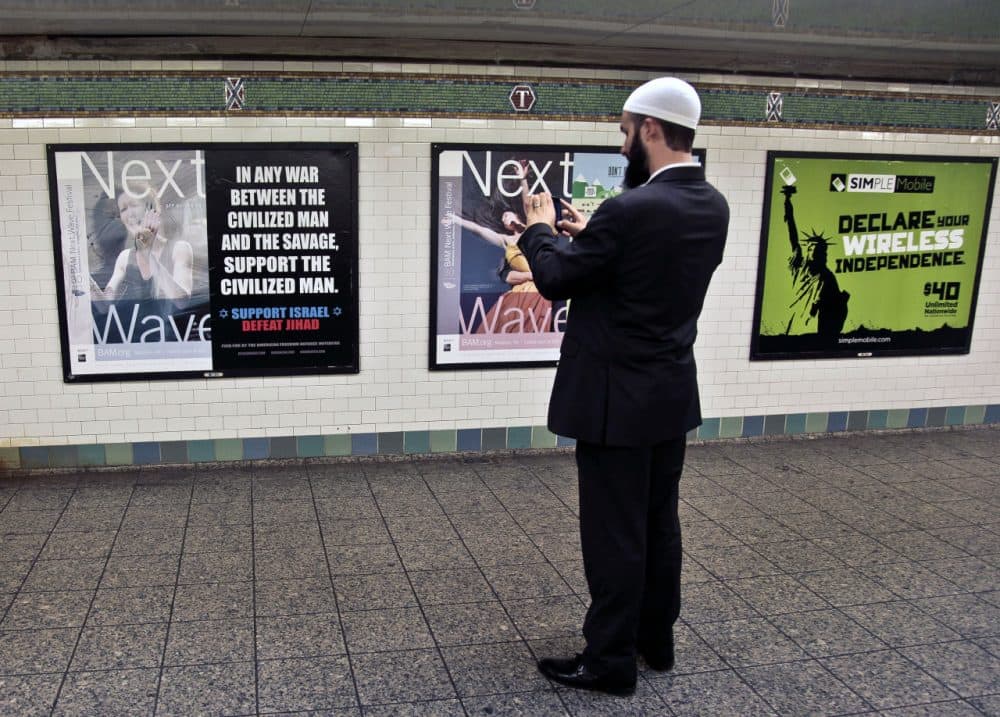 This article is more than 4 years old.
Monday's unanimous vote by the board that oversees the MBTA will ban all ads on political and social issues. The vote followed controversy over an ad in the Davis Square station from the Palestine Advocacy Project, which called for an end to U.S. military aid to Israel. It claimed that the Israeli military has a long record of killing Palestinian children.
Critics of the ad told the MBTA board that it could put Jewish people in danger.
"We're here because you posted on public transit a message that can incite Bostonians to hate Boston's Jews. You're putting the Jewish community here in danger," said Charles Jacobs with the pro-Israeli group, Americans for Peace and Tolerance.
The MBTA already bans political and campaign ads, but this goes a lot further.
Guests
Sarah Wunsch, deputy legal director of American Civil Liberties Union of Massachusetts, which tweets @ACLU_Mass.
John Englander, MBTA/MassDOT General Counsel which tweets @MBTA.
More
WBUR: MBTA Board Bans All Political Issue Ads
"The board that oversees the MBTA voted Monday to ban all advertisements on the transit system that deal with political issues or 'matters of public debate,' following recent controversies over ads dealing with the Israeli-Palestinian conflict."
Boston Business Journal: MBTA Bans Political Ads As Protesters Focus On Israeli-Palestinian Conflict
"Activists opposed to an ad on the MBTA representing that "Israel's military has killed one Palestinian child every three days" since September 2000 said the ad promoted hate against Jews, and attempted to shout over a man who supported the ad. 'We have the right to criticize government. Every government in the world needs to be able to be criticized,' said Richard Colbath-Hess, of the Palestine Advocacy Project. Colbath-Hess, who said he is Jewish and his father survived the Holocaust, said it is a 'mistake' to link anti-Semitism and criticism of Israel."
New York Post: MTA Bans Political Ads In Transit System
"Political and religious ads were banned entirely from the transit system following a fierce debate on Wednesday, about a week after a federal judge ordered the MTA to allow anti-Muslim posters."
This segment aired on November 24, 2015.