How Corporations Could Change Our Climate
13:17
Play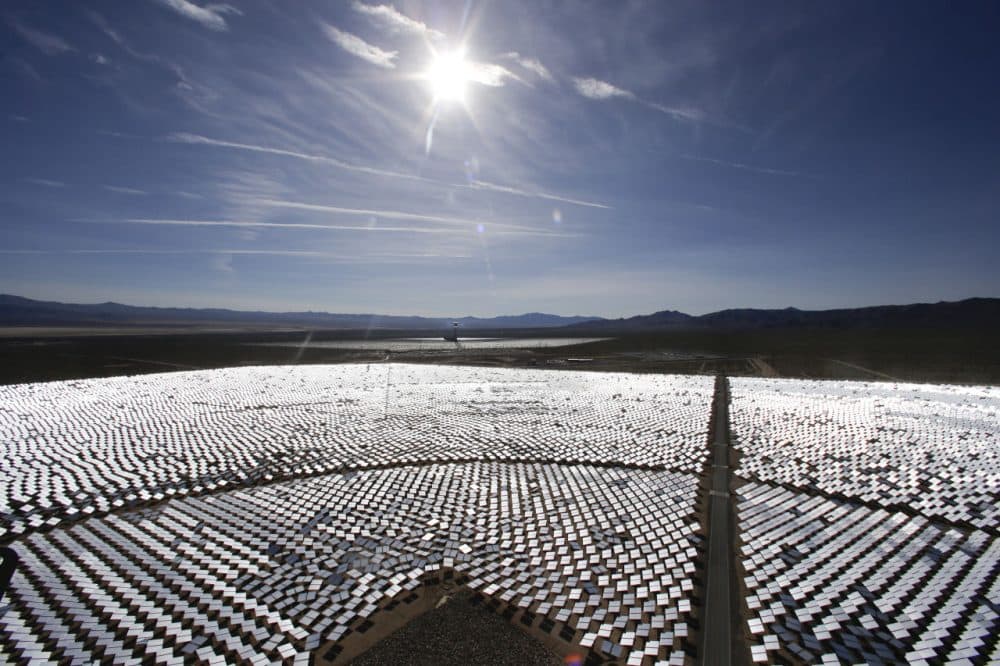 This article is more than 4 years old.
The Paris climate talks could signal a turning point in how the private sector views its role in curbing climate change. That's the optimist's view. The pessimists — like The Guardian — point out in a survey of 10 Paris corporate sponsors, most don't publish data on their carbon emissions, half don't track their lifetime carbon footprint, and only one is reducing its emissions in line with EU targets.
So, it's complicated. But, Mindy Lubber is one of the optimists. She is executive director of Ceres, the longtime Boston-based advocacy group that works with investors and businesses on sustainability.
Guest
Mindy Lubber, executive director of Ceres. She tweets @MindyLubber.
More
WBUR: WBUR Climate Poll: Mass. Voters Not Following Paris Talks Very Closely; Natural Gas Loses Favor
"The percentage of state residents who believe it can be stopped has risen 9 percentage points since a MassINC poll last year, up to 55 percent. And the percentage of those who say it's too late has dropped, from 33 percent to 26 percent. 'I see a lot of good news and good trends, even if our work clearly isn't done,' said Sue Reid, an activist with the Boston-based environmental group CERES. She's at the Paris summit now."
NPR: As Big Food Feels Threat Of Climate Change, Companies Speak Up
"Take, for example, Mars Inc., maker of Mars bars, M&M's, Snickers, Skittles and more '[Climate change is] absolutely a threat,' says Barry Parkin, the company's chief sustainability officer. 'And that's why we're doing all that we're doing today.'"
The Guardian: Paris Climate Summit: Survey Reveals 'Greenwash' Of Corporate Sponsors
"A survey of 10 sponsors of the Paris climate summit has found that most do not publish data on their CO2 emissions, half don't track their lifetime carbon footprint, and only one is reducing its emissions in line with the EU's targets."
GreenBiz: A Who's Who Among The COP21 Commitments
"Such multilateral, international, never-before-scale-level of U.N. events hold so much promise. This is no Kyoto. This time will be different. We can only hope so. New private-sector alliances are formed — the names, the number of names and their pledges grand enough for you to bet on a low-carbon future."
Huffington Post: Exxon's Handling Of Climate Change Raises Questions About Board Oversight At Oil Giant
"Exxon is facing a moment of truth with potentially huge financial ripples. Using internal company documents, Inside Climate News and The Los Angeles Times recently reported that Exxon deliberately misled the public about climate change research, even though its own scientists began warning the company about the dangers of warming global temperatures in 1977."
This segment aired on December 4, 2015.