How A Freshman Republican Senator Spoke Out Against McCarthyism In 1950
12:15
Play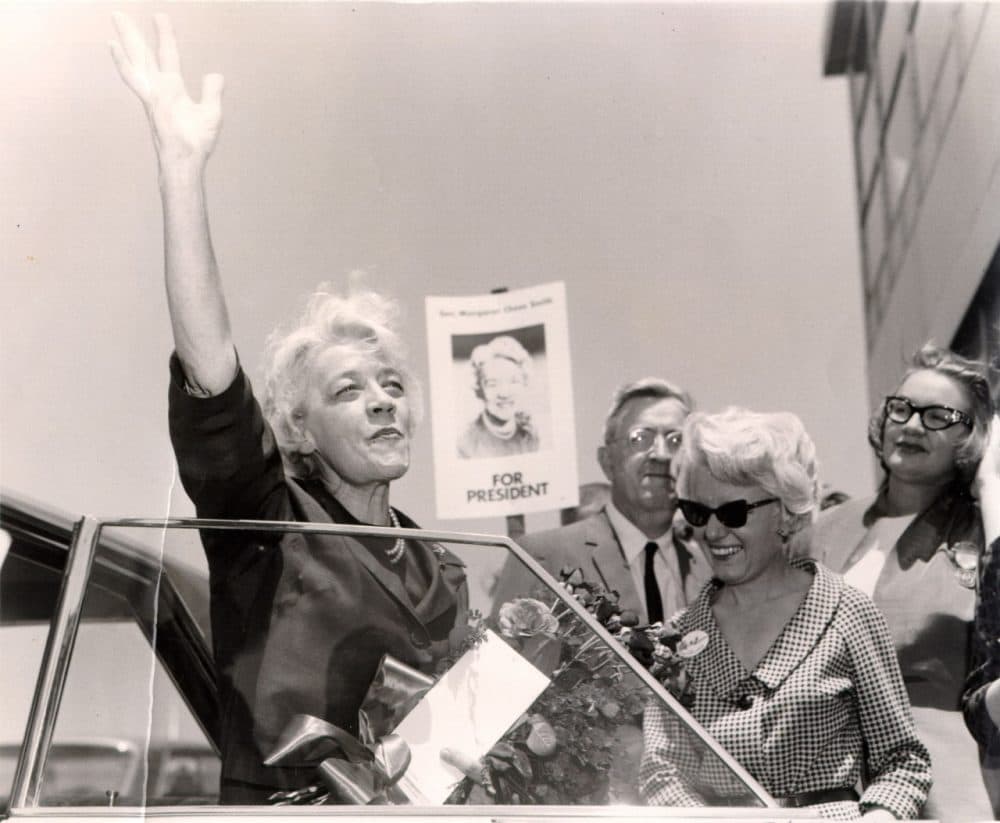 This article is more than 3 years old.
In 1950, as Republican Sen. Joseph McCarthy was beginning to spread fear of communism across America, freshman Republican Sen. Margaret Chase Smith spoke out against him on the Senate floor. She said that his tactics were leading to a culture of fear in America that might advance the Republican party temporarily, but would ultimately do severe damage to the United States. David Richards, director of the Margaret Chase Smith Museum, says that the message of that speech still resonates in American politics today.
Guest
David Richards, director of the Margaret Chase Smith Library. He tweets @MCSmithLibrary.
More
Margaret Chase Smith: Declaration Of Conscience
"I would like to speak briefly and simply about a serious national condition. It is a national feeling of fear and frustration that could result in national suicide and the end of everything that we Americans hold dear."
The Daily Beast: Who in GOP Will Finally Stop Trump?
"Who in the Republican Party is going to step up here? Because this is a moment for the GOP, make no mistake. It's a historical moment, and when your leading candidate is joking about his supporters beating people up at rallies and musing about religious ID cards for around (ahem) 6 million of your citizens, it's time to say something."
The National Women's History Museum: Margaret Chase Smith
"Margaret Chase Smith served 32 years in Congress and was the first woman elected to both the House and Senate. Although a champion for women's issues, she was always clear about being seen as a U.S. Senator and not awoman Senator. In 1964, she became the first credible female candidate for president."
This segment aired on December 8, 2015.