The Coin Flip That Will Live In Infamy
06:00
Play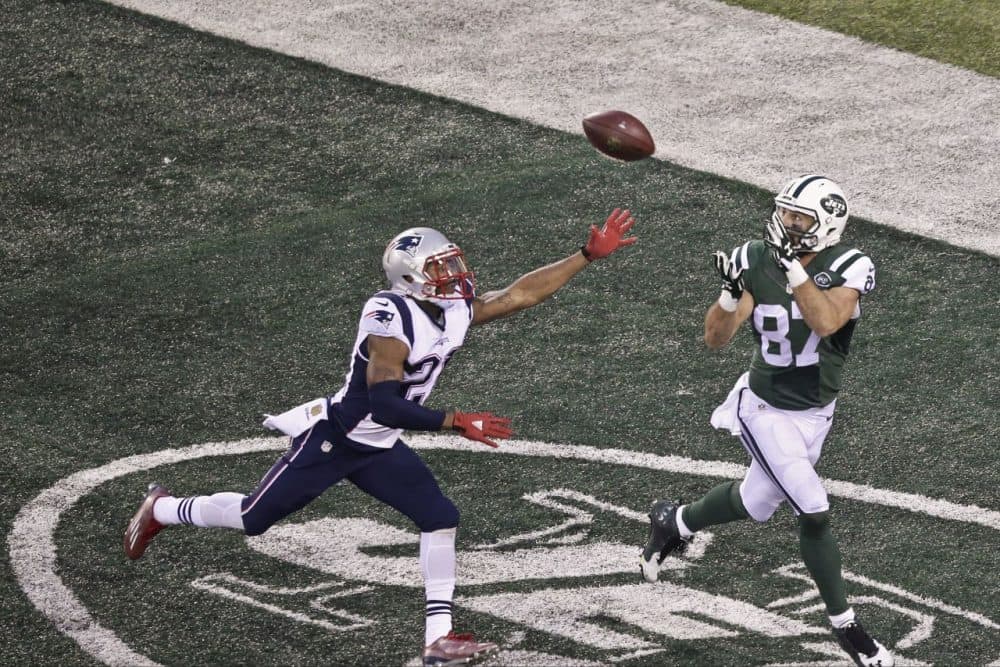 This article is more than 4 years old.
In the fourth quarter of Sunday's Jets-Patriots game, New York fans likely felt a familiar sense of dread. Tom Brady and the injury-ravaged Patriots rallied to come back from a seven-point deficit, dragging the division showdown into overtime. Then, after winning the coin toss to start overtime, the Patriots elected to kick off rather than start with the ball. It was a move that left many scratching their heads. The Jets went on to win the game 26-20.
Guest
Ben Volin, NFL reporter for The Boston Globe. He tweets @BenVolin.
More
The Boston Globe: Patriots Struggle On Offense, But All Is Not Lost
"Belichick looked at his options, and he envisioned disaster had the Patriots taken the ball to start overtime. A three-and-out would have given the Jets good-to-great field position, needing only a field goal to win it. 'Obviously, the Jets are a good defensive team, and we didn't really do much offensively,' Belichick said. 'We had 200 yards probably halfway through the fourth quarter.'"
The Boston Globe: Overtime Decision Came Up Heads, As In Head-Scratcher
"The Patriots' 26-20 overtime loss to the New York Jets on Sunday at MetLife Stadium will forever live on as the Coin Toss Loss. The most scrutinized and analyzed team in the NFL gave football fans more fodder for debate, unhinged conspiracy theories, and schadenfreude with an unconventional decision to kick off after winning the coin toss for overtime. There was no mistake, no misunderstanding, no mismanagement, just Patriots coach Bill Belichick bucking coaching canon, and the Patriots losing to their bitter rivals without arguably the greatest quarterback of all time, Tom Brady, touching the ball in OT."
This segment aired on December 28, 2015.