A Public Health Approach To Counting Police-Related Deaths
08:34
Play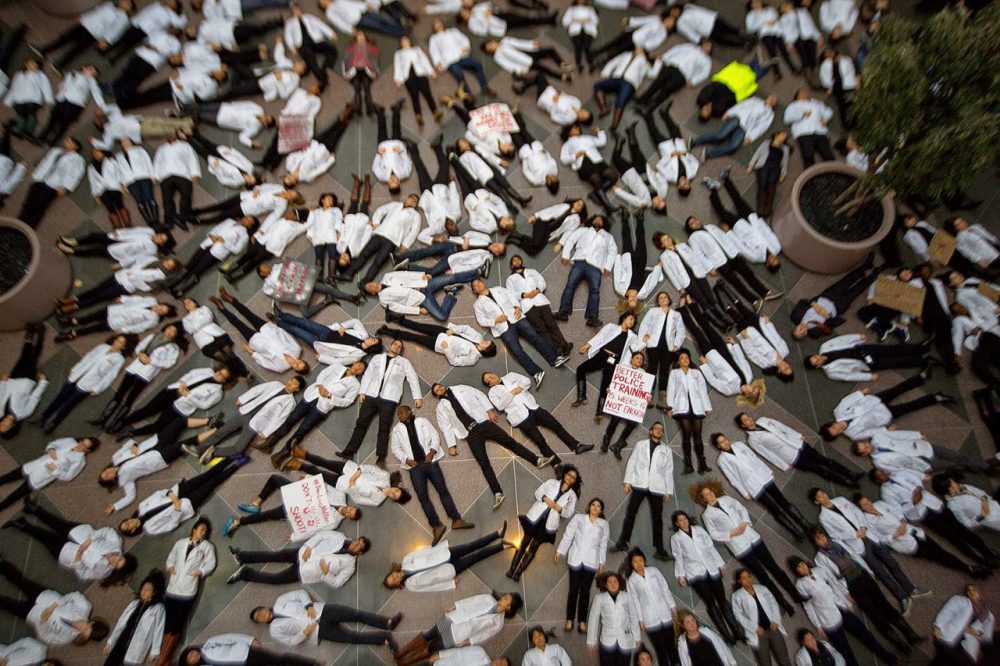 This article is more than 5 years old.
2015 saw increased awareness of police-related deaths. Despite that, we have no definitive count of the number of people killed by police, or of police officers killed in the line of duty.
For example, the British newspaper The Guardian reported "1,134 deaths at the hands of law enforcement officers in 2015." That's over double the number of police-related deaths estimated by the FBI in 2015, according to a proposal out last month in the journal PLOS Medicine.
The lack of reliable numbers is worrying some public health experts who say that police-related deaths should be a matter of public health, and they want those deaths to be included in official counts.
Guest
Nancy Krieger, professor of social epidemiology at Harvard T.H. Chan School of Public Health.
More
PLOS Medicine: Police Killings And Police Deaths Are Public Health Data And Can Be Counted
"We propose that law-enforcement–related deaths be treated as a notifiable condition, which would allow public health departments to report these data in real-time, at the local as well as national level, thereby providing data needed to understand and prevent the problem."
WBUR's CommonHealth: Harvard Researchers: Make Police Killings A Matter Of Public Health
"The authors, from the Harvard School of Public Health, assert that these killings — both by and of police — should be "notifiable" to public health agencies, just like homicides, suicides, many infectious disease deaths, work-related fatalities and injuries, and death by poisoning, fire and spinal cord injuries. That means they should as a matter of law be reported to health departments; currently police-related deaths are reportedly voluntarily (or not)."
The Guardian: The Uncounted: Why The US Can't Keep Track Of People Killed By Police
"With some states never participating, and major police departments such as the NYPD failing to report for some years, the Bureau of Justice (BJS) statisticians were never satisfied with their data pool. In March of last year, the bureau pulled the plug on the project, leaving the truth about the most high-profile year for police killings in US history – the truth about fatal police violence – to discarded spreadsheets, bad numbers and acronymed taskforces with little to show."
This segment aired on January 4, 2016.