Moving Beyond The Sharing Economy To 'Sharing Cities'
08:40
Play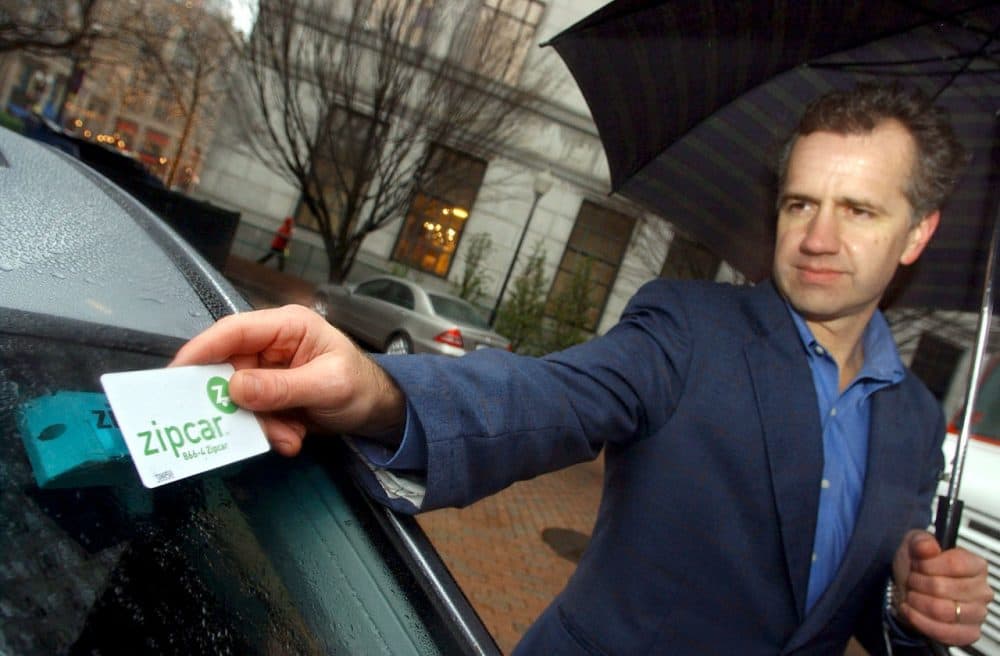 This article is more than 5 years old.
The sharing economy — it's the buzzword of the moment. Uber, Airbnb, TaskRabbit, all companies that helps us share rides, space, chores, but does everyone really get to participate in that sharing?
At a San Francisco Comedy Hack Day last year, contestants were challenged to come up with a funny fake app. The winner? WellDeserved, which helps you "monetize your privilege."
So, venture capitalists are pouring money into technologies that help us share — but could that kind of sharing actually worsen economic inequality? What if cities took the buzz around sharing and made it possible for everyone?
That's the question raised by Julian Agyeman, who's co-author of the book, "Sharing Cities: A Case for Truly Smart and Sustainable Cities."
Guest
Julian Agyeman, professor of urban and environmental policy and planning at Tufts University. He's co-author, with Duncan McLaren, of "Sharing Cities: A Case for Truly Smart and Sustainable Cities." He and McLaren have a forthcoming op-ed in The Boston Globe. He tweets @julianagyeman.
More
Nature: Urban Studies: Blueprint For A Cooperative City
"Commercially mediated sharing can have a dark side. Sharing can skew local economies. Property owners turning to Airbnb may convert entire buildings to de facto hotels in cities such as New York, potentially contributing to housing crises."
Boston.com: Bikes, Buses, And Bottles: How Cambridge Residents Chose To Spend $600,000
"Transportation and bike safety were at the center of Cambridge residents' minds when they voted on how to divvy up $600,000 in funding last week."
TIME: 'Smart Cities' Should Mean 'Sharing Cities'
"These days every city claims to be a 'smart' city, or is becoming one, with heavy investments in modern information and computing technology to attract businesses and make the city competitive."
This segment aired on January 15, 2016.