What Boston Can Learn From Denver's Unified School Enrollment System
09:31
Play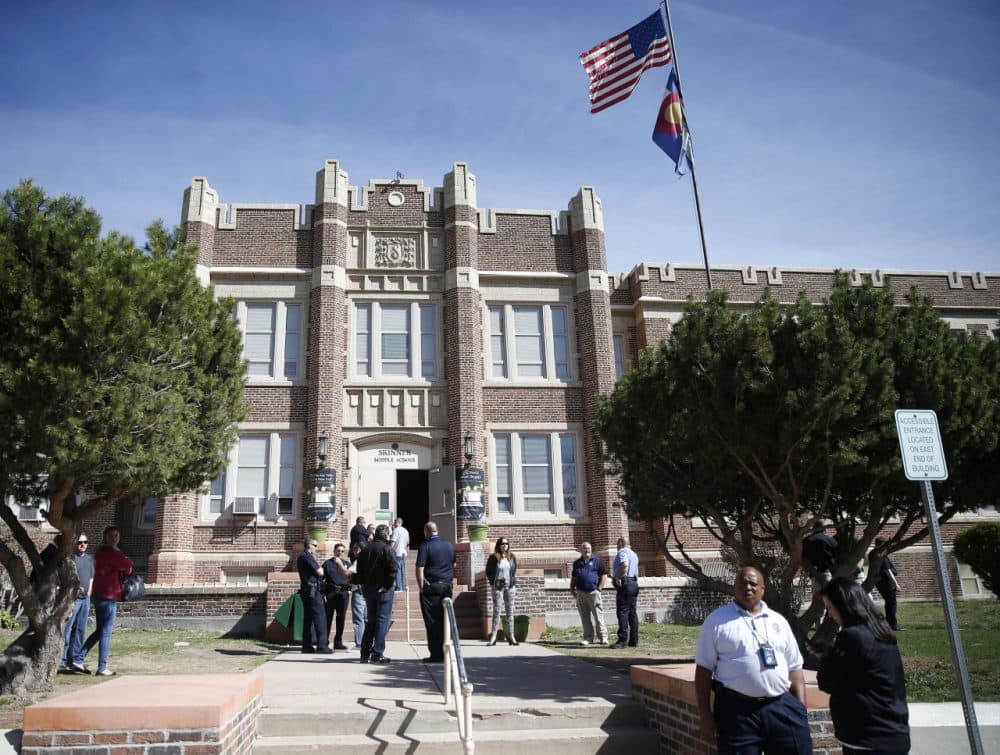 This article is more than 5 years old.
Last year, Boston Mayor Marty Walsh proposed pulling together the city's differing enrollment systems for charter and district schools into one unified enrollment system. It's a controversial idea here — public school advocates see unified systems as a means to further charter school enrollment.
However, it has been tried, with varying degrees of success and controversy, in a number of other American cities. Denver adopted a unified enrollment system four years ago. Jeremy Fox, who covers K-12 education for The Boston Globe, went to Colorado to see what Boston could learn from the Mile-High City's example.
Guest
Jeremy Fox, reporter covering K-12 education for The Boston Globe. He tweets @JeremyCFox.
More
The Boston Globe: Denver's Unified School Enrollments May Offer Boston A Lesson
"A few years ago, parents here faced a bewildering array of options when selecting their children's schools. There were more than 60 enrollment systems within Denver Public Schools alone, and another set for the city's charter schools, each with distinct timelines and applications."
The Boston Globe: Bring Unified Enrollment To Boston Schools
"A proposal to centralize the school assignment system in Boston, recently unveiled by Mayor Walsh, is a sensible approach that promises to level the playing field for parents by providing more information, more options, and, in the end, more equity. The city's plan, which would offer a single application process for both charter and district schools, is garnering some skepticism in community meetings. But it should ultimately empower both students and parents, and deserves to be implemented on schedule for the 2017 school year."
Learning Lab: Boston Proposes Combining Charter, District Enrollment Applications
"Boston students would be able to apply simultaneously to charter and district schools under a proposal that Mayor Marty Walsh plans to release Thursday. It comes just as Boston students file a lawsuit to lift the charter cap in the state."
This segment aired on January 25, 2016.