Remembering Former Providence Mayor Buddy Cianci
05:40
Play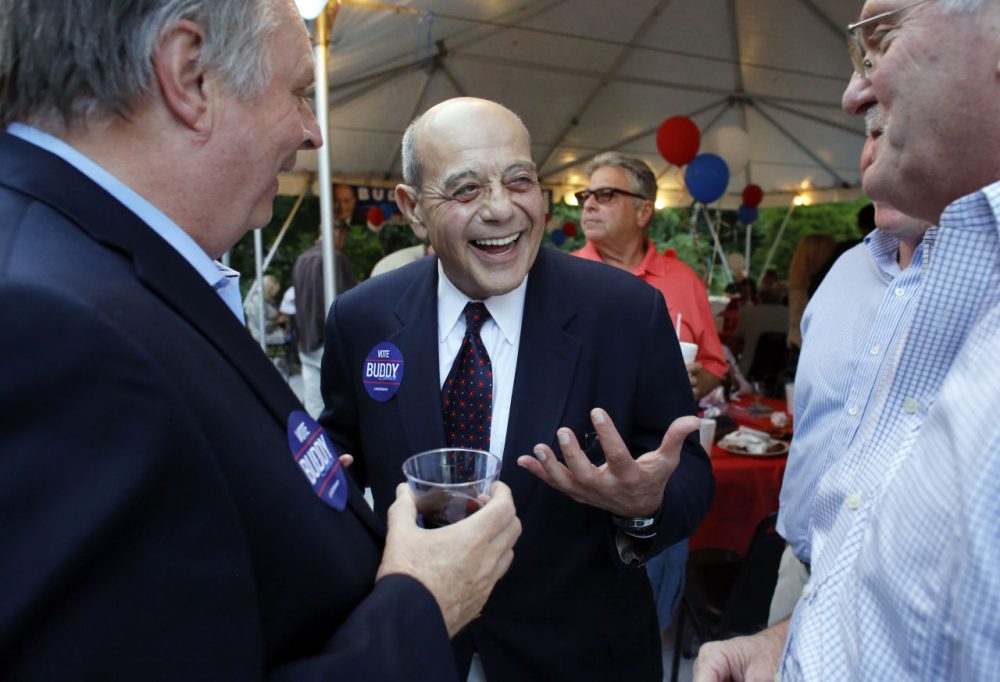 This article is more than 5 years old.
Vincent "Buddy" Cianci, the colorful longtime mayor of Providence, died Thursday at Miriam Hospital in Providence. He was 74 years old. We look back on Cianci's time in (and out) of office, and talk about his legacy in Providence.
Guest
Scott MacKay, political analyst at Rhode Island Public Radio. He tweets @ScotMackRI.
More
Providence Journal: Vincent 'Buddy' Cianci, 1941-2016
"Born on April 30, 1941, Cianci's political career began in 1974, when he first became mayor of Providence. His terms in office were cut short by criminal actions: once, in 1984, when he was convicted of felony assault, and again in 2002, when a federal jury found him guilty of running City Hall as a criminal conspiracy. He spent four and a half years in federal prison and emerged to resume a radio talk show career he left in 1990. As he took to the airwaves again, he said, 'As I was saying, before I was rudely interrupted.'"
Rhode Island Public Radio: RI Political Legend Buddy Cianci Dead At Age 74
"To some, Cianci was a champion of Providence who raised the city's fortunes with his personality and brio. Critics pointed to the many underlings convicted of corruption during his time as mayor in panning his impact."
The New York Times: Good Buddy, Bad Buddy
"Stories of the Good Buddy and the Bad Buddy are legion, and legend. He moved rivers. He took bribes. He built a mall. He was accused of raping a woman at gunpoint in law school. He championed WaterFire, the festive floating bonfires on downtown rivers. He assaulted a guy and tried to jab a lit cigarette in his eye while a police bodyguard stood by. He raised a city's self-esteem. He turned City Hall into a cesspool. The judge who sentenced him to five years in prison, for running City Hall as a criminal enterprise, called him Dr. Jekyll and Mr. Hyde. (The ever witty Buddy cracked, 'He didn't give me two [expletive] paychecks.')"
This segment aired on January 28, 2016.