Ron Unz's Campaign To Make Harvard More Transparent — And Free
19:30
Play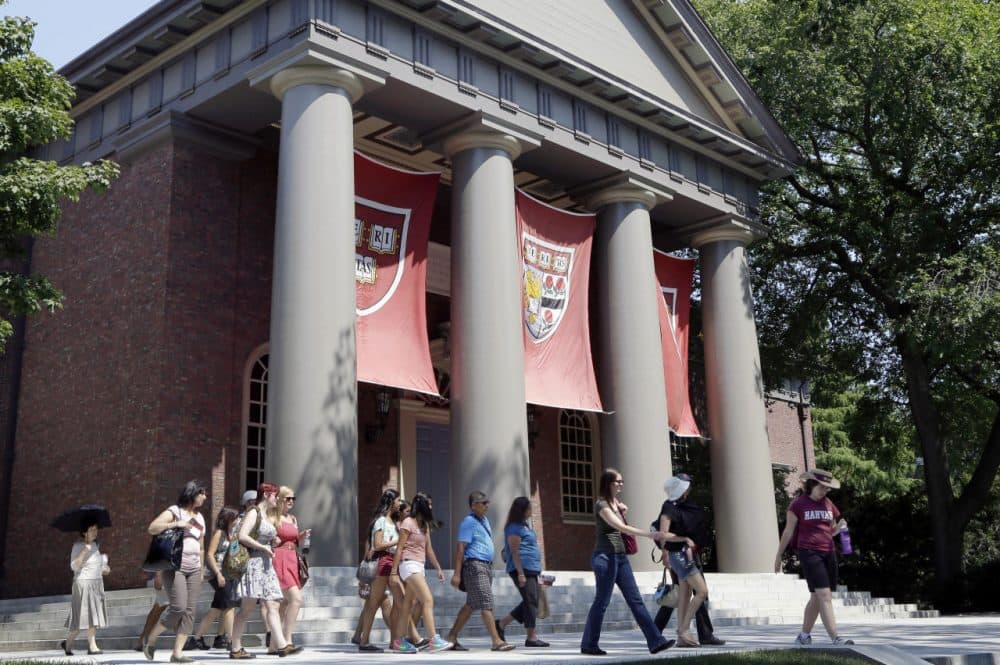 This article is more than 4 years old.
Guests
More
"His tactics are unconventional, but Unz — who took a red-eye flight from Palo Alto — is an unusual candidate. An outspoken conservative, Unz, along with four other Harvard alumni including five-time presidential candidate Ralph Nader, launched a campaign earlier this month on a dual-pronged ticket. They want to abolish undergraduate tuition and make public more detailed data about Harvard's admissions process."
"Should Harvard be free? That is the provocative question posed by a slate of candidates running for the Board of Overseers at Harvard, which helps set strategy for the university. They say Harvard makes so much money from its $37.6 billion endowment that it should stop charging tuition to undergraduates. But they have tied the notion to another, equally provocative question: Does Harvard shortchange Asian-Americans in admissions? Their argument is that if Harvard were free, more highly qualified students from all backgrounds would apply, and the university would no longer have trouble balancing its class for racial or ethnic diversity — making sure, they say, that Asian-Americans do not lose out."
"Although such an extreme stance is good for attention-grabbing, in reality taking the position of making Harvard tuition free is 'silly,' said Ann Marcus, the director of New York University's Steinhardt Institute of Higher Education Policy. 'Free tuition always sounds appealing, but it's almost never really a good idea,' Marcus said, pointing out that many families whose children attend Harvard now can afford to pay some or all of the tuition costs."
This segment aired on February 1, 2016.