Black At BLS: Race And Sensitivity At Boston Latin School
Play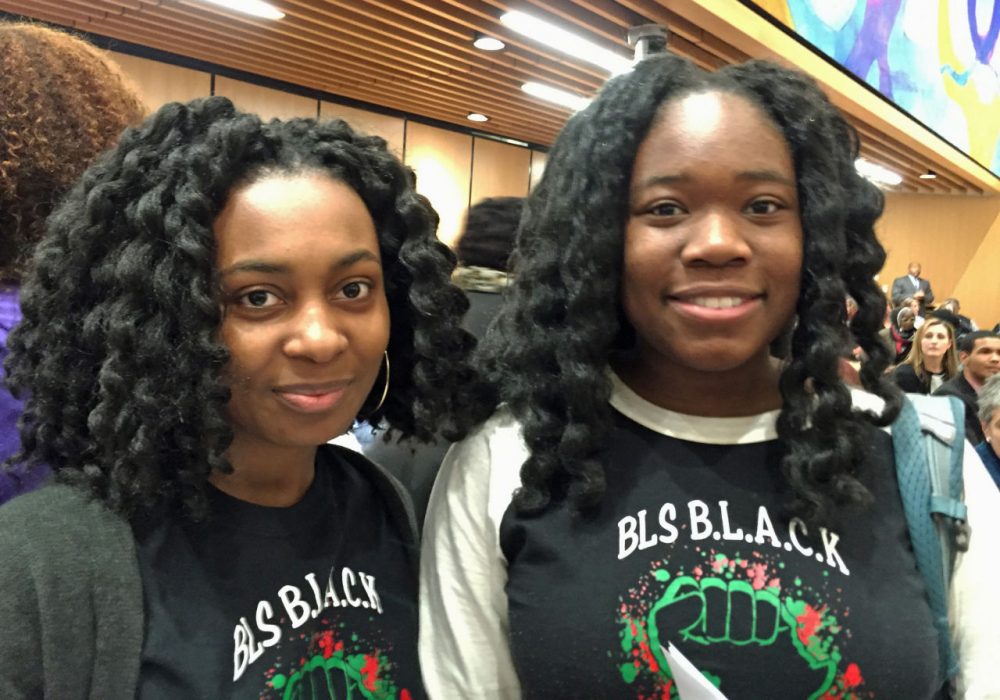 This article is more than 6 years old.
On Martin Luther King Day this year, two students at the prestigious Boston Latin School launched a social media campaign: #BlackatBLS.
Seniors Meggie Noel and Kylie Webster-Cazeau launched a citywide conversation on racism in Boston Public Schools. They've testified to the school committee and met with Mayor Marty Walsh, who responded powerfully to their concerns on our show last week.
"I think that every student — and again, I commend the two young women who were on the video talking about what they experienced — no child, no young person, should have to experience that," Mayor Walsh said.
Guests
Meggie Noel, senior at Boston Latin School and co-founder of #BlackAtBLS. She tweets @megosaurus_rawr.
Kylie Webster-Cazeau, senior at Boston Latin School and co-founder of #BlackAtBLS. She tweets @imperfect_souul.
Makeeba McCreary, Boston Public Schools chief of staff. She tweets @CoSmccreary.
More
The New York Times: Students Say Racial Hostilities Simmered At Historic Boston Latin School
"Two black students, employing YouTube videos and a hashtag, started a campaign to expose what they see as a hostile school climate — one in which, they said, racial insensitivity is too common and hate speech is not effectively punished. The students, Meggie Noel, 17, and Kylie Webster-Cazeau, 18, complained of discriminatory comments — things like, 'Oh, you'll get into college because you're black,' Ms. Noel said. They also said their fellow students had used racial slurs and told black students to 'go back to Africa' during online debates, with few repercussions."
WBUR: Boston Latin Students' Complaints Of Systemic Racism Prompt System-Wide Training
"Boston Superintendent Tommy Chang is pledging that school administrators will work to create a more inclusive environment for all students in the city's public schools. Chang's pledge comes after a Boston School Committee meeting held Wednesday night, during which Boston Latin School students voiced their complaints about systemic racism at the city's prestigious exam school."
This segment aired on February 5, 2016.