ImprovBoston Takes On Public Radio With New Show: 'WIPR'
09:00
Play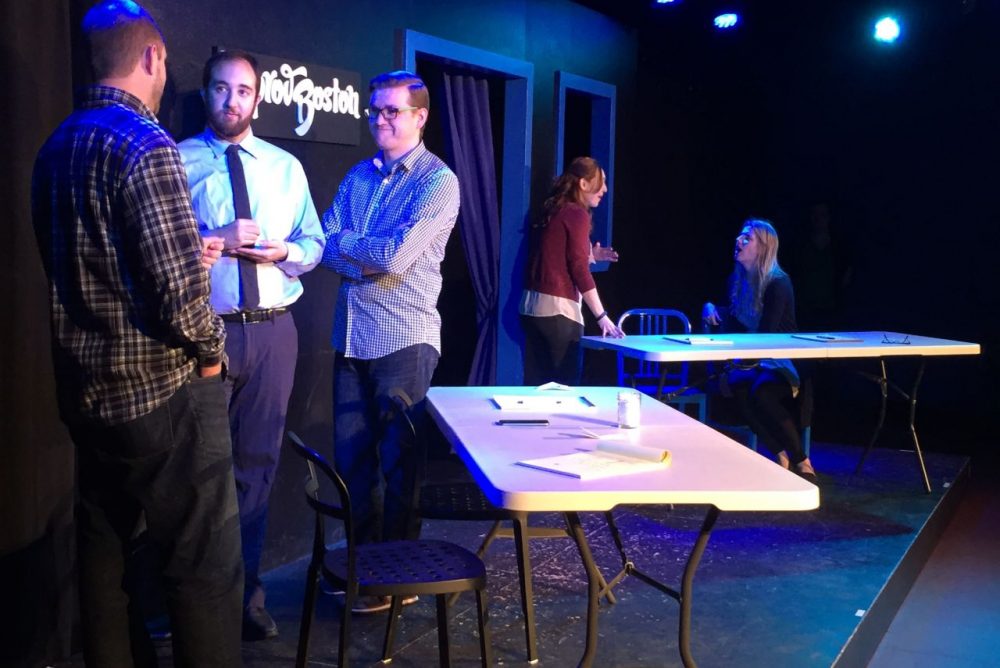 This article is more than 4 years old.
Guests
More
"We love our public radio, so attorney and improv comedian Ben Snitkoff chose well in bringing his "WIPR — Improvised Public Radio" to Central Square's ImprovBoston for the next three Fridays."
"For public radio listeners, it's pledge drive season once again—that time of year when the good people at NPR interrupt your favorite programming and urge you to give, luring you in with the possibility of a tote bag or your very own coffee mug."
"What makes NPR reporters' names so particularly mellifluous? There's that pleasing alliteration — Allison Aubrey, Louisa Lim, Carl Kassell, Susan Stamberg. And it's hard to match those mouth-filling double-barrelled names."
This segment aired on February 5, 2016.