Remembering Justice Antonin Scalia
15:59
Play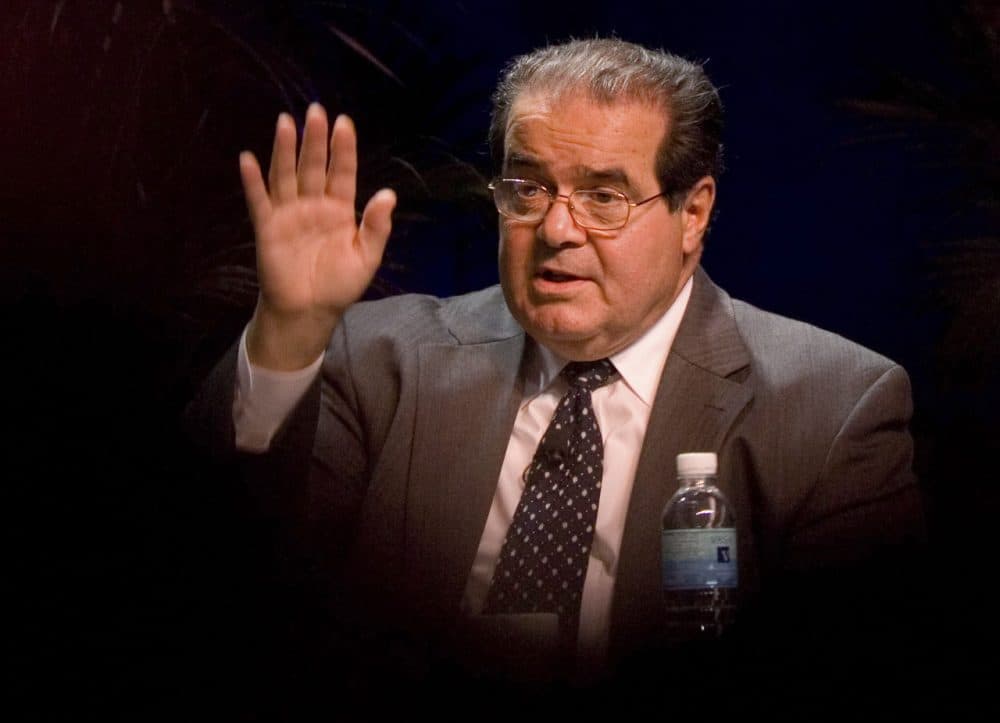 This article is more than 4 years old.
Supreme Court Justice Antonin Scalia died this weekend at a Texas hunting resort. He was 79 years old.
His death came as a shock to many, not least of all those who knew Justice Scalia and have worked with him in the past. We spoke to one of his closest friends about what Antonin Scalia was like outside of the court, and what his legacy will be for American jurisprudence.
Guest
Honorable Ronald A. Cass, dean emeritus at Boston University School of Law, president of Cass & Associates and a friend of Justice Scalia's for 39 years.
More
The New York Times: Antonin Scalia, Justice On The Supreme Court, Dies At 79
"He preferred bright-line rules to legal balancing tests, and he was sharply critical of Supreme Court opinions that did not provide lower courts and litigants with clear guidance. All of these views took shape in dissents. Over time, they came to influence and in many cases dominate the debate at the Supreme Court, in lower courts, among lawyers and in the legal academy."
USA Today: Scalia Towered Over John Marshall: Steven Calabresi
"In his nearly 30 years on the Supreme Court Justice Scalia never let his fame or power go to his head, and he engaged warmly and humorously with his colleagues, his law clerks, and his former clerks who came to see him once a year at his annual law clerks' reunion. When I clerked for him he used to regularly go jogging or play tennis with us and he loved a good joke at his own expense."
WBUR: Originalism: A Primer On Scalia's Constitutional Philosophy
"The idea that it would be an enduring document and that if there were going to be major changes in the way policies were implemented that they would have to be done through the democratic process. And that you don't want to give judges too much power to make those kinds of decisions."
WBUR: On The Docket, In Limbo: Scalia's Death Casts Uncertainty On Key Cases
"Scalia's absence means some of these cases may result in 4-4 tie votes in the weeks and months just ahead. In that event, the rulings made by lower courts will be allowed to stand. Court observers have been scrambling to assess which of the pending cases in the current term were most likely to wind up in ties."
This segment aired on February 15, 2016.