Who Should Pay To Clean Up The Charles?
13:45
Play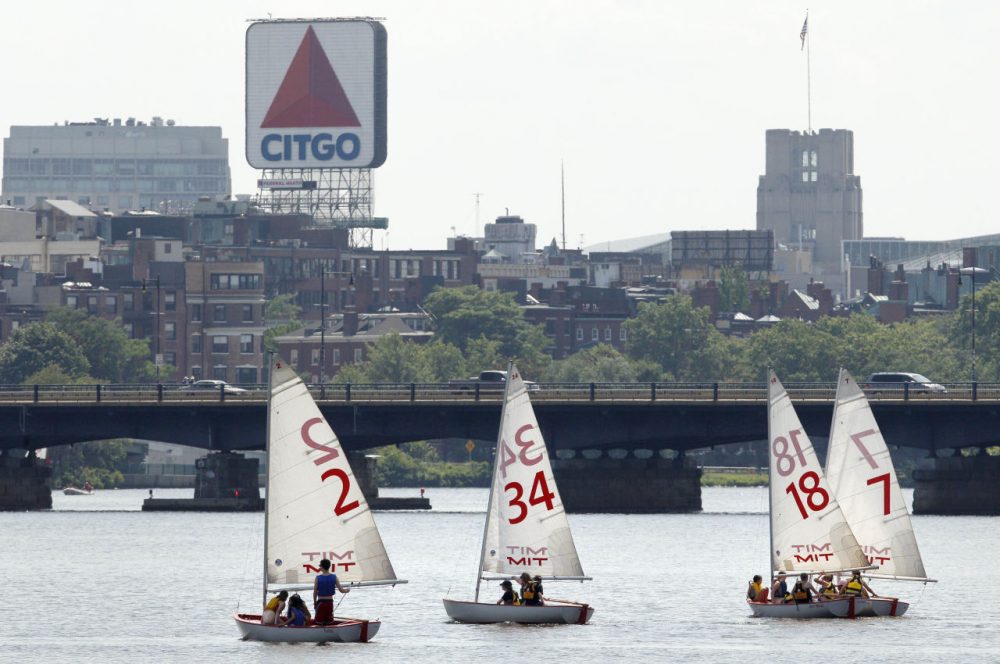 This article is more than 4 years old.
Next month, the Environmental Protection Agency is expected to issue new regulations affecting more than 260 cities and towns that feed into the Charles River watershed.
Supporters say the move is overdue, pointing to the constant summer toxic algae blooms. But municipalities say the new rules could cost billions of dollars and the federal government needs to commit more than it has promised.
Guests
Robert Zimmerman, executive director of the Charles River Watershed Association. He tweets @ZimmFacts and @CleanCharles.
Geoffrey Beckwith, executive director and CEO of the Massachusetts Municipal Association. He tweets @GeoffBeckwith.
More
The Boston Globe: EPA Forcing Towns To Clean Up Charles River
"The regulations, which federal officials say will be issued next month and take effect later this year, have sparked a range of concerns in cities and towns near the river. In Franklin, for example, where the river runs for several miles, local officials estimated the regulations would cost households an average of $300 a year, and at least $62 million over 20 years, to do things like capture and treat more water."
The Country Gazette: Storm Water Permit, And Huge Expense, May Be Incoming
"The permit — called the MS4 — calls for an overhaul of how municipalities cull and treat storm water coming off roads, parking lots, and other impermeable surfaces, over a 20-year period. And it comes with limited federal assistance. The EPA will issue the new permit in the next four to six weeks, said Dave Deegan, EPA spokesman. Milford, Bellingham and Franklin are considered the upper Charles River Watershed, and could be hit bigger costs than other communities."
This segment aired on February 23, 2016.