Sports With Bill Littlefield: Brady's Contract Extends, Deflategate, Ivy League Tackling Ban
05:55
Play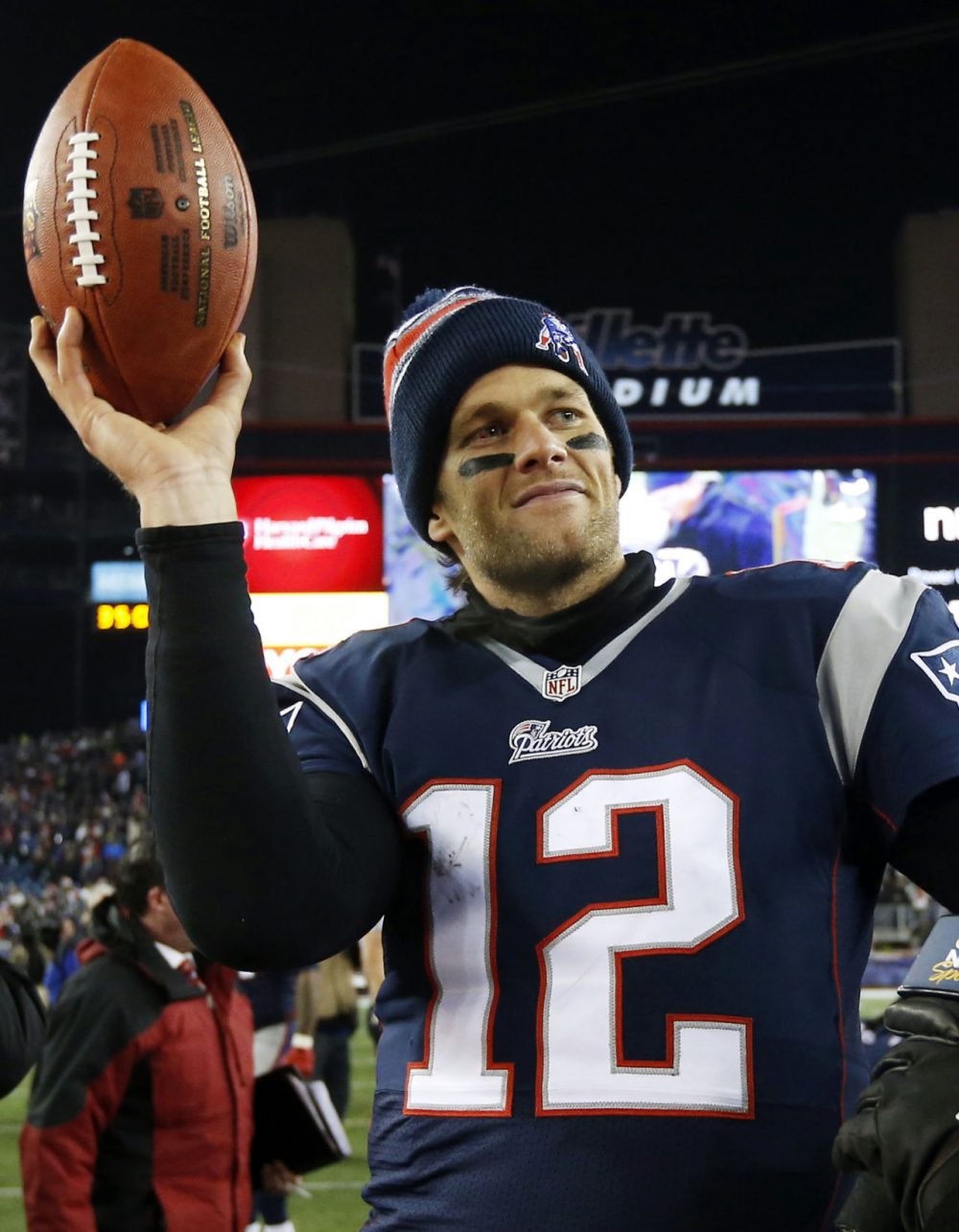 This article is more than 5 years old.
The New England Patriots and Tom Brady have agreed to a two-year contract that will keep Brady on the field through 2019, when he is 42 years old. And Thursday, U.S. Court of Appeals judges will hear oral arguments over whether a district court judge was correct in overturning Brady's four-game suspension for his role in Deflategate. Finally, this week, Ivy League coaches unanimously approved a rule change that will eliminate tackling in regular season practices, a response to increasing concerns over brain trauma and physical injuries among players.
Guest
Bill Littlefield, host of NPR's Only A Game, which tweets @OnlyAGameNPR.
More
NFL: Tom Brady, Patriots Agree To Two-Year Extension
"Tom Brady said in October that he plans to play for another 10 years. The New England Patriots are willing to let him try."
ESPN: What To Expect As Legal Teams For NFL, Tom Brady Head Back To Court
"Legal teams for New England Patriots quarterback Tom Brady and the NFL are scheduled to be back in court Thursday. Here is a quick-hit look at what you need to know."
The New York Times: Ivy League Moves To Eliminate Tackling At Football Practices
"Ivy League football coaches have decided to take the extraordinary step of eliminating all full-contact hitting from practices during the regular season, the most aggressive measure yet to combat growing concerns about brain trauma and other injuries in the sport."
This segment aired on March 2, 2016.