Mayor Walsh Talks Opioids, Marijuana Legalization, Housing And Boston Latin
Play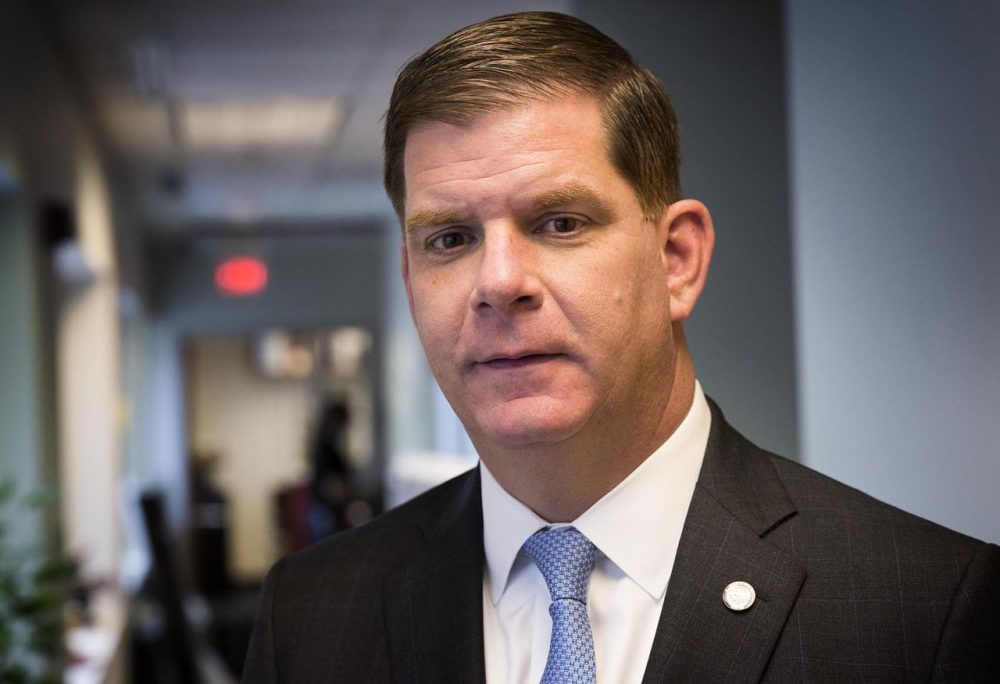 This article is more than 6 years old.
We spoke with Boston Mayor Marty Walsh about the state legislature's opioid bill, challenges at Boston Public Schools, MBTA fare hikes and his passionate opposition to a November ballot question that would legalize marijuana in Massachusetts.
Guest
Martin. J. Walsh, mayor of Boston. He tweets @marty_walsh.
More
The Boston Globe: Mass. Should Not Legalize Marijuana
"This November, voters in Massachusetts will be asked whether to legalize marijuana. Our state has already decriminalized the drug for personal use, and we've made it legally available for medical use. The question before us now is whether marijuana should be fully legal and widely available for commercial sale. We think the answer is 'no.'"
CommonHealth: Compromise Opioid Bill Caps First-Time Prescriptions At 7 Days
"A Massachusetts House and Senate compromise bill on how to tackle the state's opioid epidemic includes new limits on first-time opioid prescriptions, a push to evaluate patients after an overdose and addiction screening for middle and high school students."
Learning Lab: Boston Public School Students Stage Walkout Over Proposed Budget Cuts
"Boston Public Schools is facing an up to $50 million budget shortfall for the 2016-2017 school year. As a result, individual schools across the district are bracing to lose teaching positions, extracurricular activities, librarians, language programs and music and arts classes."
The Boston Globe: Walsh Unveils Housing Experiments
"Mayor Martin J. Walsh Tuesday unveiled a new round of pilot programs that he hopes will help tackle Boston's deepening housing crunch. Boston officials will test out new zoning rules, new types of housing, and new land policies that could help generate more affordable housing in a city wrestling with some of the highest rents in the nation."
This segment aired on March 9, 2016.