'The Immortal Irishman' Who Rallied Boston's Irish To The Union Cause
13:00
Play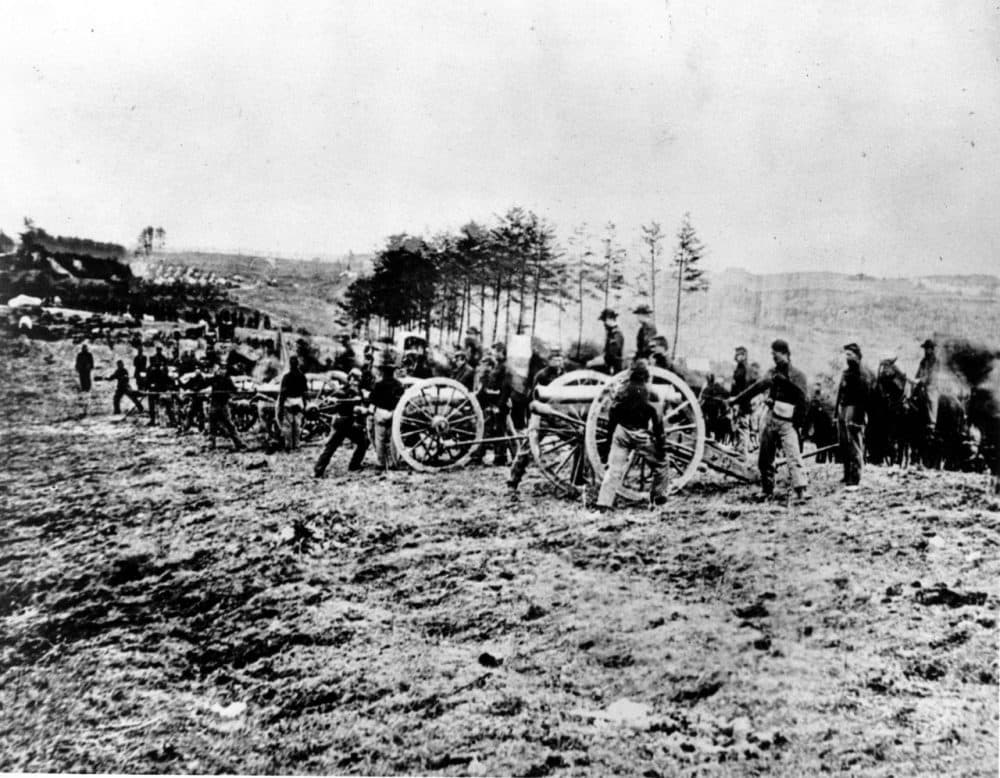 This article is more than 5 years old.
After the fall of Fort Sumter kicked off the Civil War, Irish volunteers from crowded east coast cities rushed to enlist in the Union Army. Many were roused to action by the oratory of a singular figure in the Irish diaspora: Thomas Francis Meagher. In Boston, Meagher found a receptive audience and thousands of fresh recruits.
Timothy Egan is author of a new biography of Thomas Francis Meagher. It's about how Meagher convinced Irish immigrants in Boston to take up arms for their new country.
Guest
Timothy Egan, author of "The Immortal Irishman: The Irish Revolutionary Who Became An American Hero" and Pulitzer Prize-winning columnist for The New York Times. He tweets @nytegan.
More
WBUR: Memory Of Potato Famine Burdens 'Immortal Irishman'
"All his life, he wants to free Ireland. So now he's in exile, and the Civil War — it's interesting because at the time, there was all this anti-Irish sentiment. When the Civil War comes along, people are unsure which side they'll fight on. And so he leads the Irish brigade, the Fighting 69th they were known as. They were these people who were living in the lower East side in these awful tenements. From those people, he recruits this Irish brigade, and people think they won't fight, the Irish can't organize a parade, let alone a brigade of their own."
The New York Times: The Fighting Irish Brigade
"Meagher believed it was important for the Irish-born to fight for the Union. The anti-immigrant Know-Nothing party was still politically potent, and Meagher promoted military service as one way Irishmen could demonstrate their loyalty. An Irish veteran could 'take his stand proudly by the side of the native-born, and will not fear to look him straight and sternly in the face, and tell him that he has been equal to him in his allegiance to the Constitution,' he said."
This segment aired on March 10, 2016.