Dos Equis' Most Interesting Man In the World Says Goodbye
08:33
Play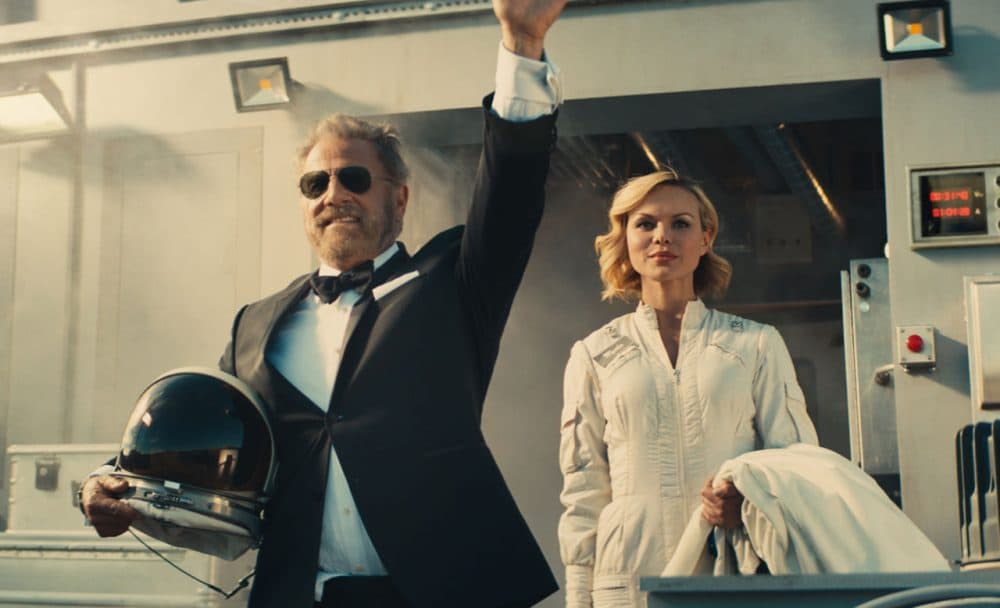 This article is more than 5 years old.
It's time to say goodbye to The Most Interesting Man In The World. You know him — he's actor Jonathan Goldsmith, who shills for Dos Equis beer in a wildly successful ad campaign with some very funny lines, like:
"He wouldn't be afraid to show his feminine side, if he had one."
"His mother has a tattoo that reads, 'son.'"
"At museums, he's allowed to touch the art."
We're sad to report that Jonathan Goldsmith, who portrayed The Most Interesting Man in The World, is retiring from the role, and today he said goodbye with a final ad, where he took off on a one-way trip to Mars.
But, Goldsmith himself is right here in New England — Vermont, to be exact. We spoke to him back in 2014 about what explains the dramatic resonance of The Most Interesting Man In The World.
This segment originally aired March 4, 2014.
Guest
Jonathan Goldsmith, actor and social activist.
More
The Washington Post: The 'Most Interesting Man In The World' Just Lost His Job
"Nine years ago, Dos Equis was an all but unknown brand. Then the Heineken-owned Mexican beer launched a suave, self-assured campaign with a spokesman possessing those qualities and more."
This segment aired on March 11, 2016.