Northern Avenue Bridge Suspended Between Demolition And Restoration
Play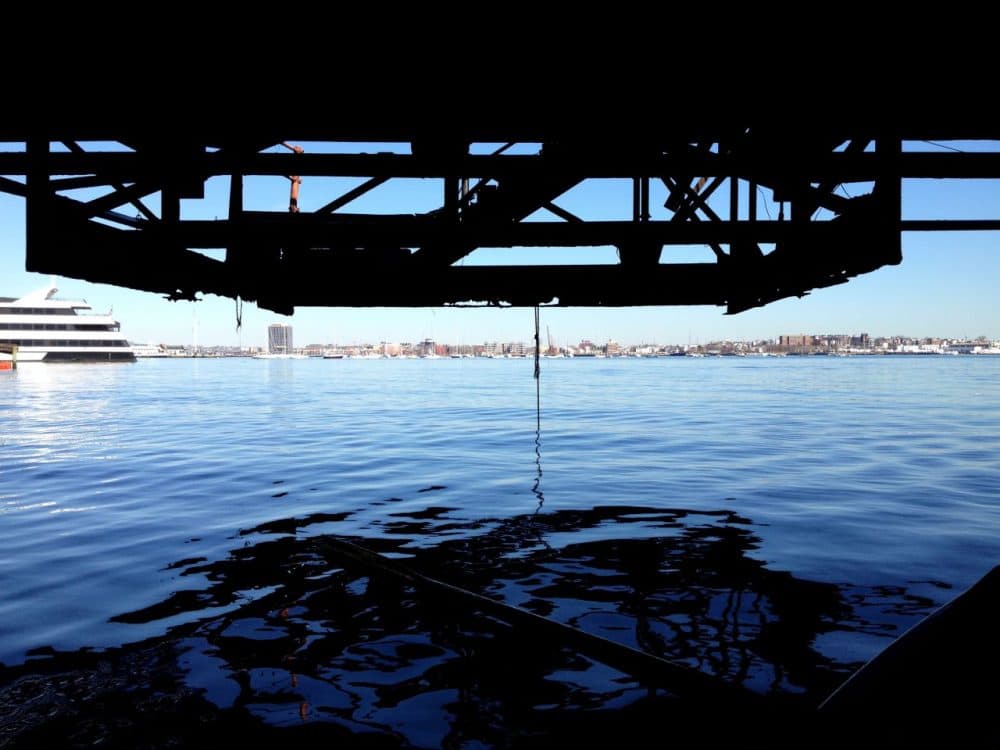 This article is more than 6 years old.
The Northern Avenue Bridge in the Seaport District of Boston is an enormous steel structure, now brown and rusting from neglect. It is city-owned, but has been closed to vehicles for two decades and blocked off to pedestrians since 2014.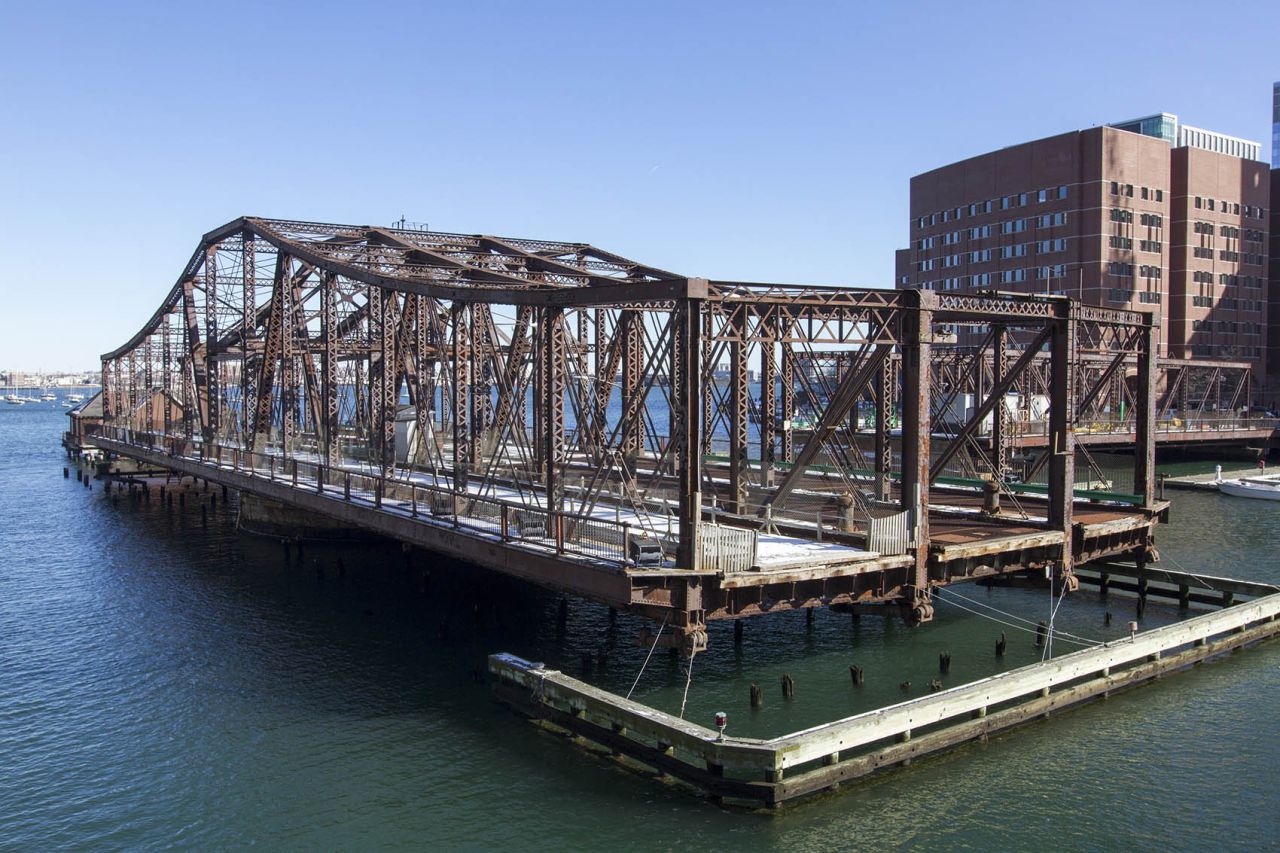 In October, the Coast Guard warned that the bridge could collapse into Fort Point Channel if it's left in its current state. And in January, the city of Boston said it would spend up to $100 million either restoring or replacing the bridge.
Since then, advocates have come out on both sides of the debate: some want to build a new bridge and others want to restore the four-trussed, swinging bridge — the last of its kind in America.
We went to see the bridge and met up with Dan McNichol, an independent author and advocate for rebuilding America's infrastructure. He doesn't want to lose the character of the bridge and has been calling for a restoration rather than a demolition.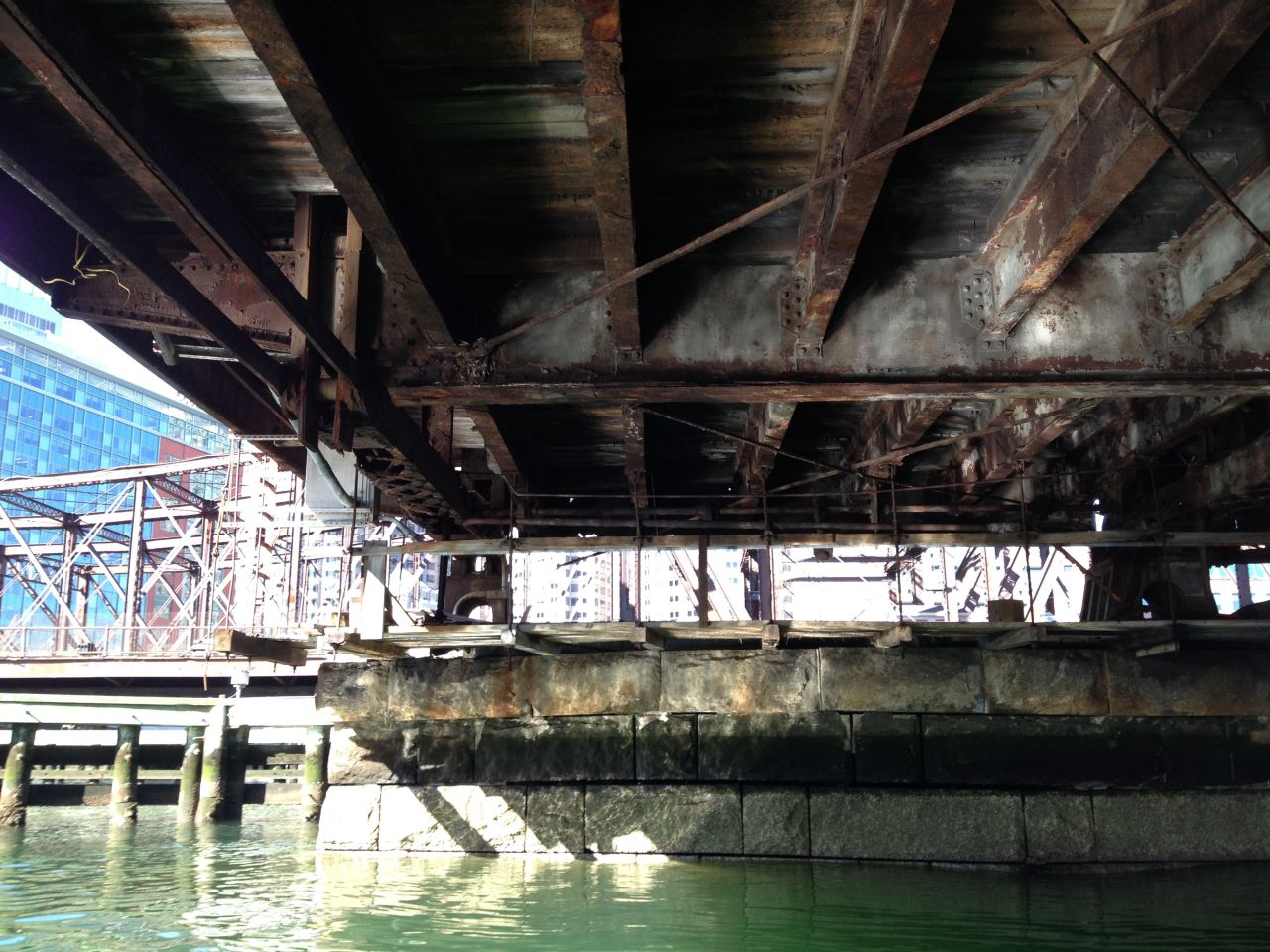 Guest
Dan McNichol, author and infrastructure advocate. He tweets @DanMcNichol.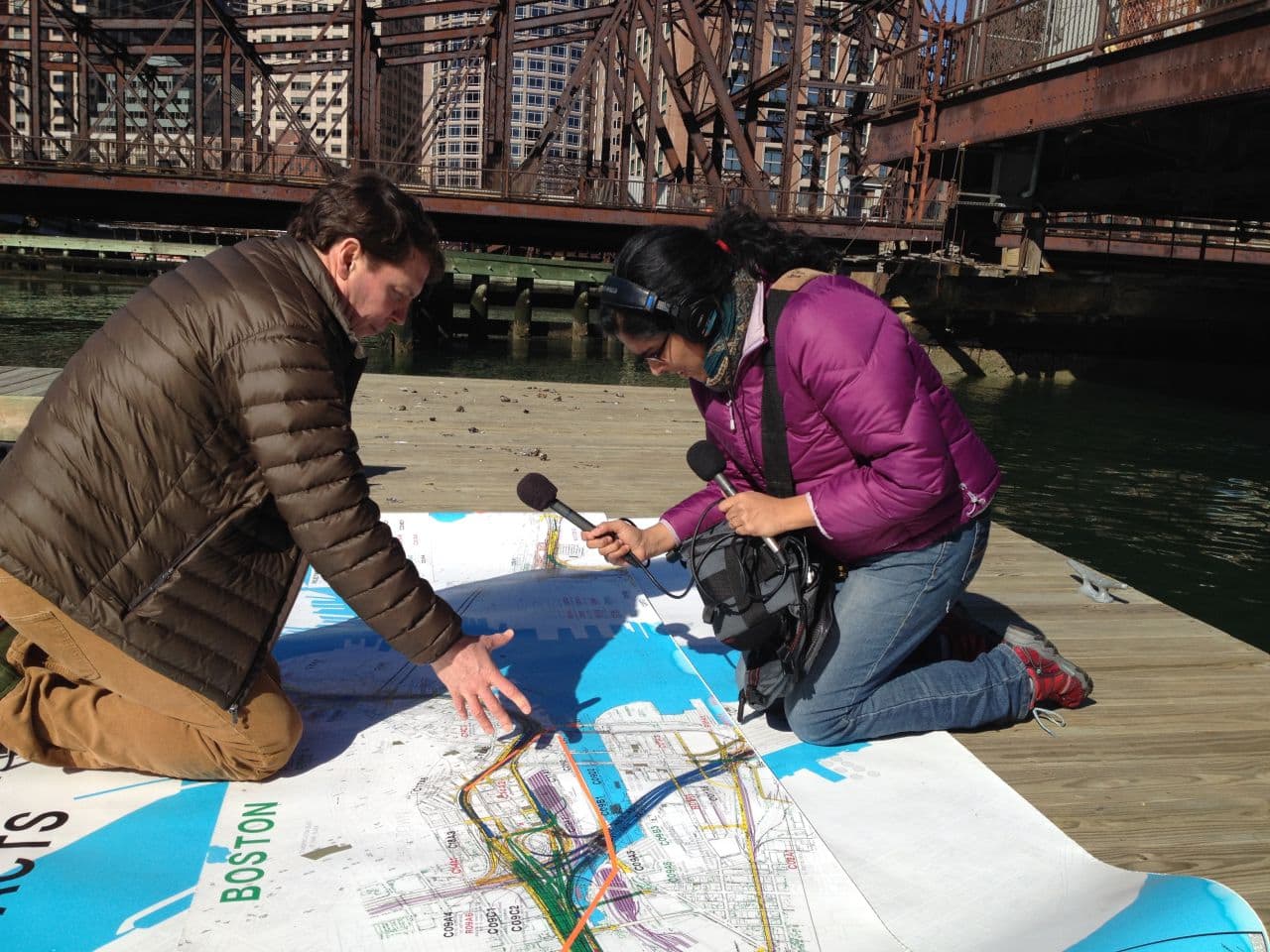 More
The Boston Globe: City Of Boston Details Demolition For Northern Avenue Bridge
"The city of Boston has taken its first steps toward taking down the century-old Northern Avenue Bridge, which the Coast Guard has warned could collapse into Fort Point Channel due to severe deterioration. In a new permit application filed with the Army Corps of Engineers, the agency that oversees the waterway, the city proposes dismantling the bridge by disconnecting its three spans and transporting the pieces via barge to a city-owned storage yard in East Boston."
Boston Preservation Alliance: What You've Been Wanting to Ask About the Northern Avenue Bridge
"With the development boom in the Seaport District, we need another way to move people in and out of the neighborhood. The inability for anyone to cross the bridge in the past year has been a pain point for local businesses and the growing number of people who now live and work in the neighborhood."
City of Boston: Mayor Walsh Joins Boston Society of Architects/AIA to Launch Ideas Competition for the Northern Ave. Bridge
"Seeking the practical and aspirational visions of designers and non-designers alike, Mayor Martin J. Walsh today joined the Boston Society of Architects/AIA (BSA) to launch a competition to solicit ideas for the future of the Northern Avenue Bridge. Mayor Walsh's administration is committed to facilitating a public process about the bridge's future, and the competition will serve as a way to engage a broad range of stakeholders... The Ideas Competition will be formally launched on Monday, March 21. A website, www.NorthernAveBridge.org, has been created to host the exchange of ideas. "
This segment aired on March 15, 2016.