Retelling The Forgotten History Of 1970s Gay Liberation
08:30
Play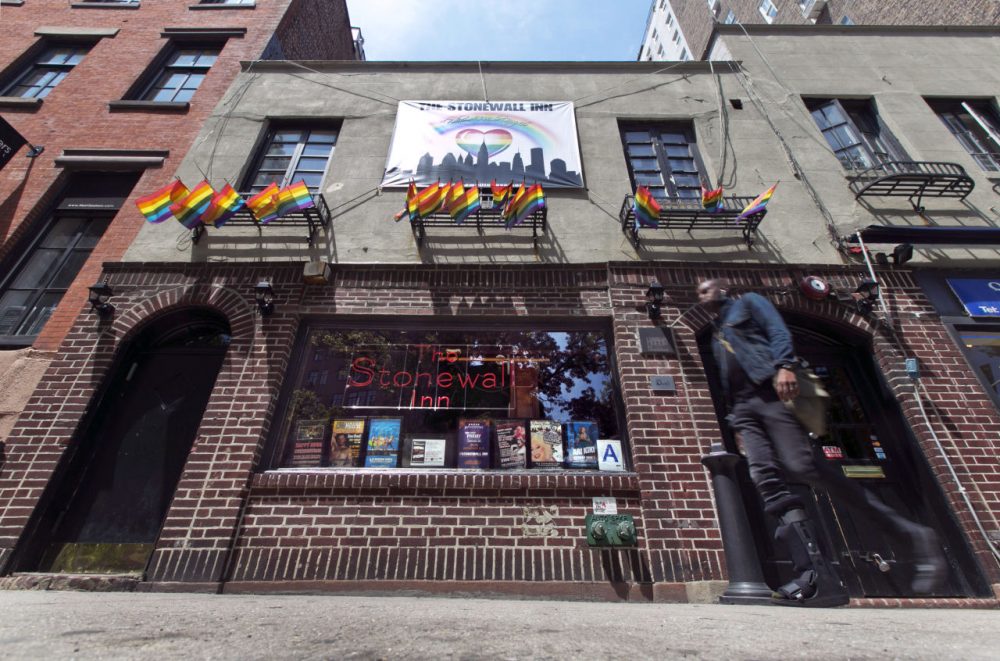 This article is more than 5 years old.
When we talk about about gay liberation and gay rights in the United States, it's easy to over-simplify the history with a series of bullet points:
The Riots at Stonewall in '69,
sexual freedom and liberation in the 70s,
the HIV/AIDS crisis of the 80s and 90s
and the fight for marriage equality, with Massachusetts leading the way in 2004.
But historian Jim Downs says that narrative is incomplete — and oversimplifies a complex movement that included gay religious groups, the gay press and a strong connection to black civil rights.
Jim Downs will be speaking at Harvard Bookstore Monday.
Guest
Jim Downs, associate professor of history at Connecticut College and a fellow at Harvard University. His new book is "Stand By Me: The Forgotten History Of Gay Liberation." He tweets @jimdowns1.
More
WBUR: 'Stand By Me' — The History Of Gay Liberation Isn't What You Think It Is
"Generally dated from the June 28, 1969, raid on Greenwich Village's Stonewall Inn, gay liberation in the United States has consisted of much more than a sense of freedom that allowed for an endless stream of anonymous lovers. Unfortunately, 'An image of gay men as hypersexual began to be promoted in order to rationalize the spread of the [HIV] virus,' Downs writes."
San Francisco Gate: Review Of 'Stand By Me'
"In uncovering important stories from the experiences of gay men, Downs then moves to retracing the history of early newspapers that flourished at the time, reflecting on how these publications generated a new and important discourse of self-representation among gay men. The newspapers that proliferated, including the Advocate and the now-defunct Body Politic, 'helped promote a deep sense of culture of community among gay people in the United States.'"
This segment aired on March 21, 2016.