Fusing Yeminite Tradition And Modern Electronica With The Music Of A-Wa
13:54
Play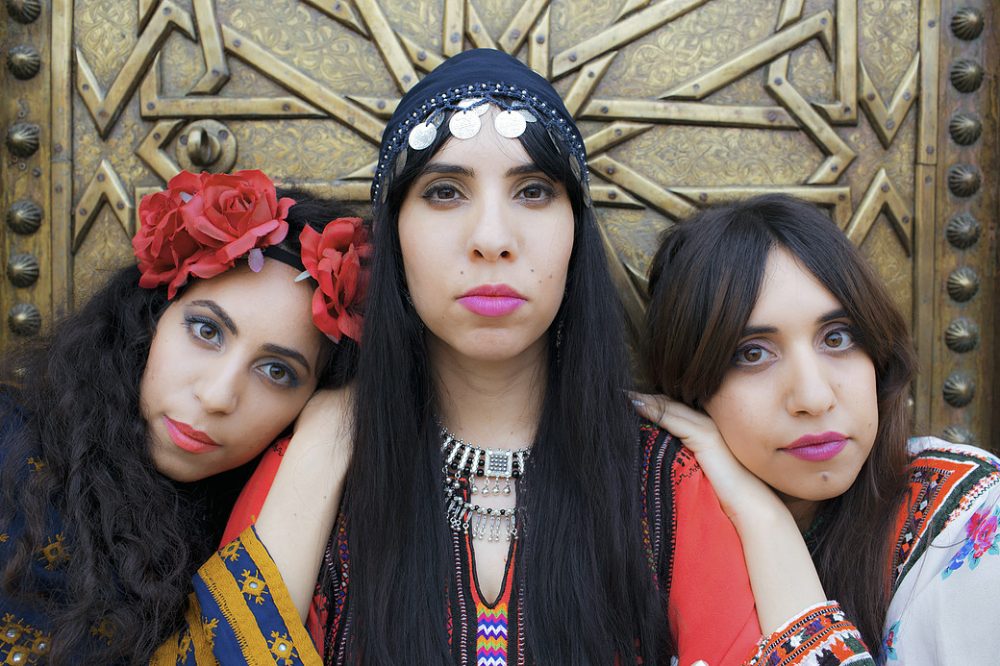 This article is more than 5 years old.
What do you get when three sisters from the Negev Desert in Israel fuse the folk songs of their Yemeni ancestors with modern day hip-hop and electronica?
You get the A-Wah, which means "yeah" in Arabic slang. The band is made up of three sisters — Tagel, Tair and Liron Haim. They come from southern Israel near the Egyptian border — with grandparents who immigrated from Yemen. So, they grew up listening to a mix of Yeminite and Greek folk music as well as jazz, R&B and rock 'n' roll — all of which inspires their musical sound.
A-Wa is performing Thursday at 8 p.m. at the Somerville Armory as part of the Jewish Arts Collaborative.
Guests
Tair Haim, A-Wa vocals
Tagel Haim, A-Wa vocals.
Liron Haim, A-Wa vocals.
Nitzan Eisenberg, A-Wa bass.
Yogev Glusman, A-Wa guitar and violin.
More
"We first fell in love with A-WA in a badass video for their party song 'Habib Galbi,' complete with tasseled snapbacks on track-suited dancers. But at midnight during the SXSW music festival, the Israeli sister trio sang us a quiet lullaby in All Songs Considered host Bob Boilen's hotel room."
This segment aired on March 24, 2016.