Hiawatha Bray Talks Tech: Data Privacy And Going Dark
10:09
Play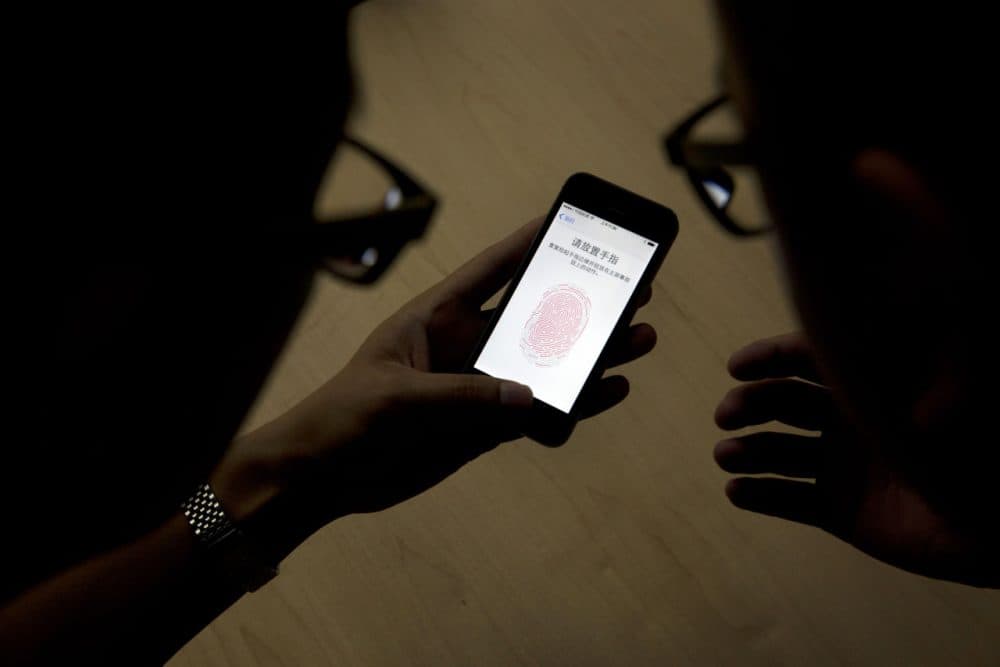 This article is more than 5 years old.
As the FBI tangles with Apple about how to hack into the iPhone of one of the San Bernardino terrorists, it's raising big questions about how to balance on-line innovation and personal privacy.
This was very much the focus of a forum Thursday at MIT, convened by Massachusetts Attorney General Maura Healey. "It's important to us that we take steps to guard against potential abuse, to make sure that data-driven innovations are a benefit for everyone," said Attorney General Healey.
The Attorney General was joined by big thinkers on the data-driven digital economy — and the role that a state like Massachusetts can play in encouraging innovation while protecting consumer privacy.
Guests
Hiawatha Bray, technology writer for the business section of The Boston Globe. He tweets @GlobeTechLab.
More
Radio Boston: Why The Battle Between Apple And The FBI Matters In Massachusetts
"The Boston Globe reported this week that Apple is refusing to help the FBI unlock the iPhone of an alleged Boston gang member, similar to what's happening in the San Bernardino terrorism case. The fight is over privacy and security and two Massachusetts technologists say it could affect the state's technology-driven economy."
Radio Boston: Hiawatha Bray On Phone Encryption And The Fight Against Terrorism
"In the wake of the Paris attacks, the debate over balancing our right to privacy and our need for security has once again flared up. Law enforcement officials are calling on tech companies like Apple and Google to loosen the encryption standards on their phones to make it easier to intercept potential terrorist communications. But is weakening encryption worth it, or even effective?"
Radio Boston: Balancing Privacy And Security In Apple, FBI Fight Over Encryption
"The FBI wants Apple to help unlock the iPhone of San Bernardino terrorist Syed Farook. A federal judge has ordered Apple to comply. But, Apple says it will not comply. Now, we have the world's most famous tech company pushing back against the government as it tries to investigate the worst terrorist attack on U.S. soil since 9/11. Once again, we're at that complex nexus between privacy and security."
The Boston Globe: The FBI's Second Thoughts — And A Second Chance For Privacy
"I'm a born skeptic, even about my own opinions. So not long after I defended Apple Inc.'s refusal to help the FBI decrypt hidden files on a terrorist's cellphone, I began having doubts."
Boston Business Journal: At MIT, Mass. AG Talks Dangers, Opportunities Of Big Data
"At a data privacy forum held Thursday at MIT, Massachusetts Attorney General Maura Healey talked about the dangers and opportunities of big data. Healey, at the morning event, said big data can both enable unfair business practices and perpetuate and facilitate abuse, while also helping legitimate business users."
This segment aired on March 24, 2016.