Donald Trump, George Wallace, And The Politics Of Demagoguery
09:47
Play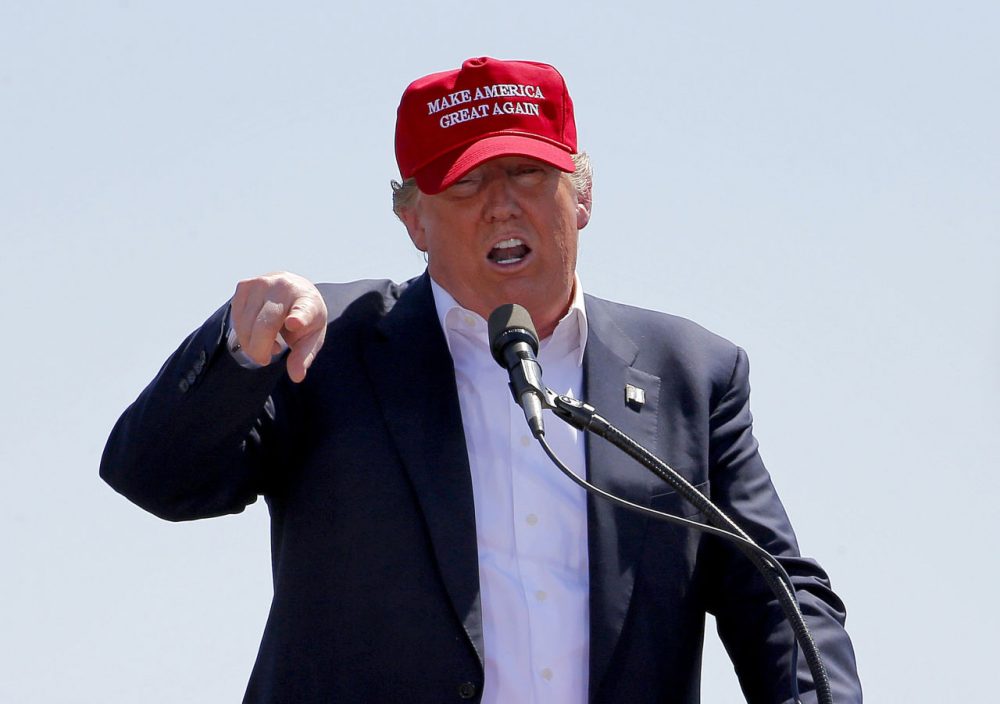 This article is more than 5 years old.
Let's talk about a populist, anti-government presidential candidate who challenged the political establishment, and marshaled the anger of frustrated, disaffected white voters to draw huge crowds to his rallies — which sometimes teetered on the edge of real violence.
That might sound like Donald Trump. But it also describes former Alabama Governor George Wallace, who ran as a third party candidate in 1968 — and won 13 percent of the popular vote.
Guest
Michael Cohen, columnist for the Boston Globe and former speechwriter for the U.S. Department of State. He tweets @speechboy71.
More
The Boston Globe: The Genealogy Of American Demagoguery
"On the most surface level, Trump, a billionaire who brags of his business acumen and his wealthy friends, could not be more different from Wallace, who regularly described himself as 'a former truck driver married to a dime-store cashier and the son of a dirt farmer.' The parallels are not in the men's personal stories, but rather in the divisive, angry, fearful, anti-elitist, and resentment-laden politics that they used to spark their presidential aspirations. George Wallace won just 13 percent of the popular vote in 1968, but he birthed to this nation the idiomatic language of antigovernment populism — a language that would be utilized by countless Republican politicians over the next four decades."
This segment aired on March 24, 2016.