Medical Preparedness Lessons From Brussels, Boston, Paris And Beyond
09:43
Play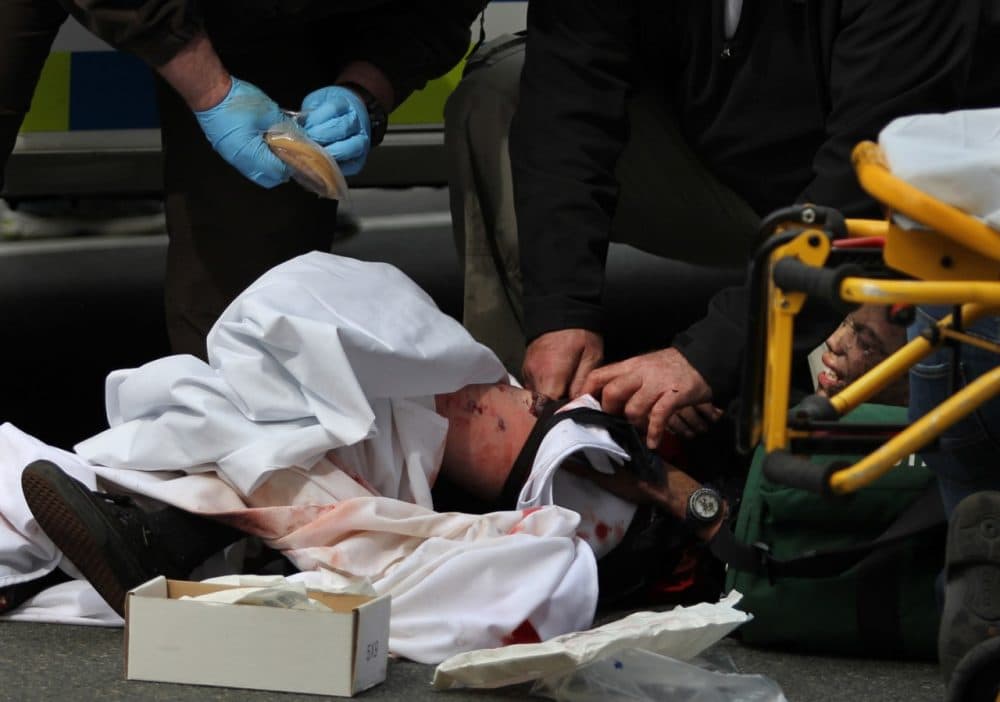 This article is more than 5 years old.
In Brussels on Wednesday, officials formally identified the 32 victims of the brutal attacks there eight days ago. Ninety people remain hospitalized, a third of them suffering severe burns.
Brussels joins a growing list of cities that have dealt with these types of horrific attacks that have left many people hurt and maimed, something Boston knows about all too well after the 2013 Boston Marathon bombings.
What lessons have been learned in terms of emergency medical preparedness?
Guest
Dr. Eric Goralnick, medical director of emergency preparedness for Brigham and Women's Hospital. He tweets @EricGoralnick.
More
WBUR: Boston Emergency Responders Learn Lessons From Paris Attacks
"There is a tragic circle of learning among cities attacked by terrorists. Emergency planners in Boston organized the conference because they wanted to learn more about how Paris responded to the terrorist attacks there last fall, specifically how the city managed responding to attacks at multiple sites. Pierre Carli, the head of Paris Emergency Medical Services, was one of the organizers of the conference. He said Parisians had learned from other cities that had suffered terrorist attacks."
New England Journal Of Medicine: We Fight Like We Train
"Our next duty, as members of the Boston health care community, is to work with our colleagues in prehospital care and across all receiving hospitals to carefully and collaboratively analyze our collective experiences and share with others the lessons regarding health care and preparedness that emerged from this tragic event. We have learned so much, but we have so much to learn."
This segment aired on March 30, 2016.