State's New Innovation Institute Wants To Shake Up Textiles Industry
Play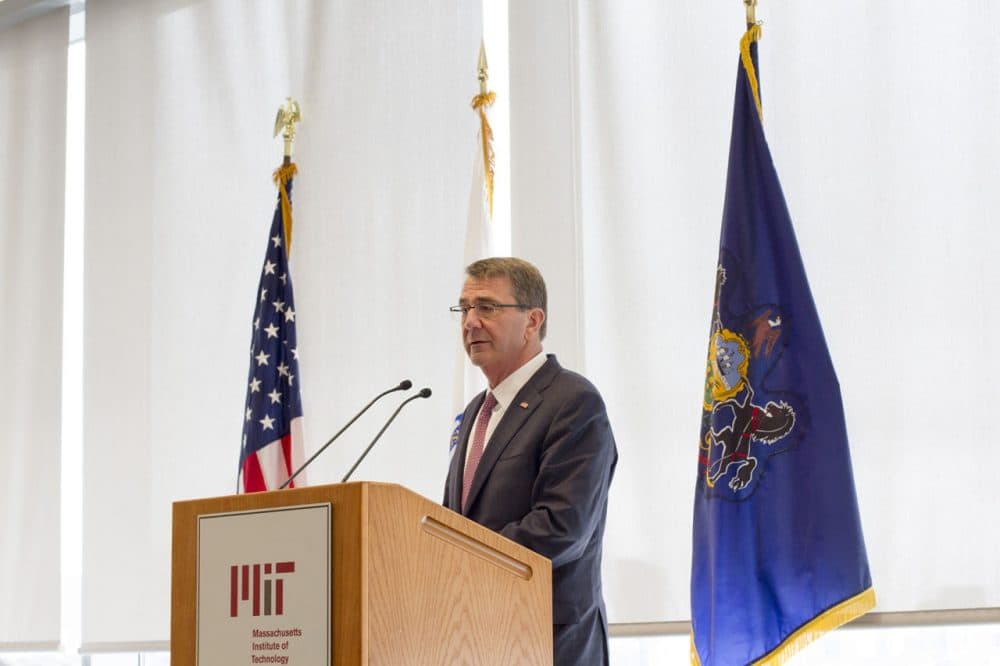 This article is more than 6 years old.
A new project announced today by the White House and Gov. Charlie Baker hopes to bring our apparel into the 21st century.
The Revolutionary Fibers and Textiles Manufacturing Innovation Institute is a $320 million partnership between nearly 50 companies. The network will be led by the Massachusetts Institute of Technology.
The Institute will develop "smart garments," useful in a wide range of fields from the military to industrial workers to everyday people.
Guest
Yoel Fink, director of MIT's Research Laboratory of Electronics, which tweets @RLEatMIT.
More
WBUR: Mass. Chosen To Lead National Textile Manufacturing Innovation Hub
"The $317 million initiative is being led by MIT through Advanced Functional Fabrics of America, a new independent non-profit founded by the university. It will receive funding from the Department of Defense as well as $40 million in matching funds from the state of Massachusetts."
The New York Times: U.S. Textile Industry Turns to Tech as Gateway to Revival
"The field requires contributions from many disciplines, including materials science, electrical engineering, software development, human-computer interaction, advanced manufacturing and fashion design. Clothes filled with sensors and chips could give new meaning to the term wearables, now mainly wristbound digital devices like a fitness monitor or an Apple Watch."