Boston Honors Singer/Songwriter Peter Wolf
13:30
Play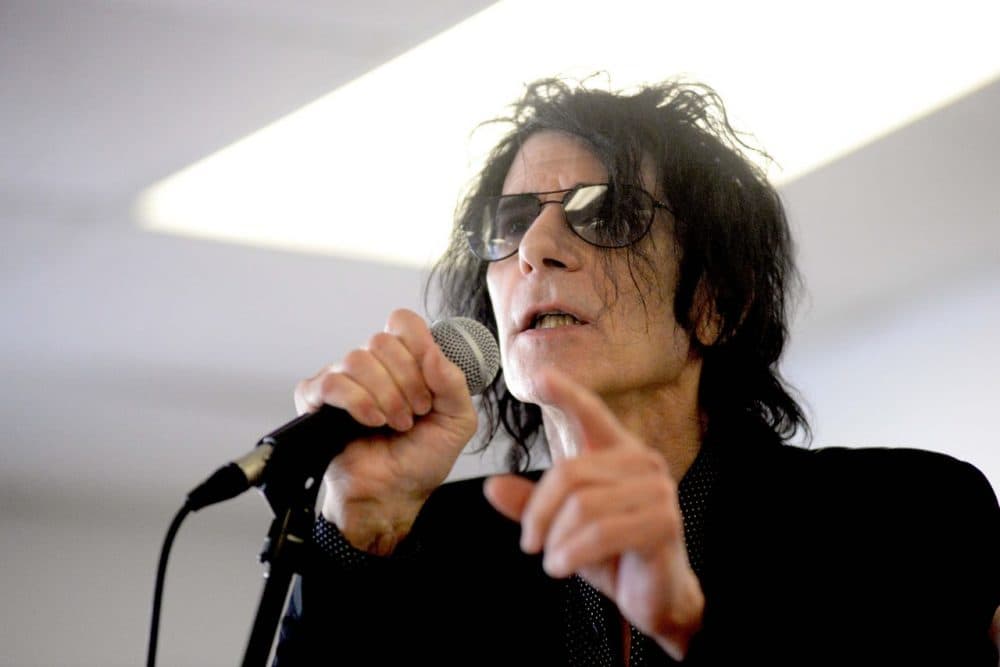 This article is more than 5 years old.
Mayor Marty Walsh declared Thursday "Peter Wolf Day" in Boston. Wolf celebrated with a special performance at the New England Center and Home for Veterans.
Peter Wolf earned fame as the lead singer in the J. Geils Band. His new CD, "A Cure For Loneliness," continues his deep dive into soul, country, folk and blues.
Peter Wolf will begin his American tour April 29.
Guest
Peter Wolf, singer/songwriter and former frontman of the J. Geils Band.
More
Rolling Stone: Hear J. Geils Band Singer Peter Wolf's Soulful New Solo Song
"Each album is a challenge and every one of them has been a learning experience. I think that they've become more personal and revealing as I've continued. I still feel the way I felt when I started out decades ago — I'm just trying to prevail and continue to grow as an artist...and to keep rolling on with music as a cure for loneliness."
Radio Boston: Peter Wolf Has Still Got It
"To those of us who followed the rock scene in Boston in the 1980's, the name Peter Wolf has an almost familial ring to it. He's most well-known as the front man of the J. Geils Band, but he joins us now in-studio with a new band comprised of some of the best jazz, bluegrass and R&B musicians in the region."
This segment aired on April 15, 2016.