Documentary Follows History, Winners Of Boston Marathon
16:10
Play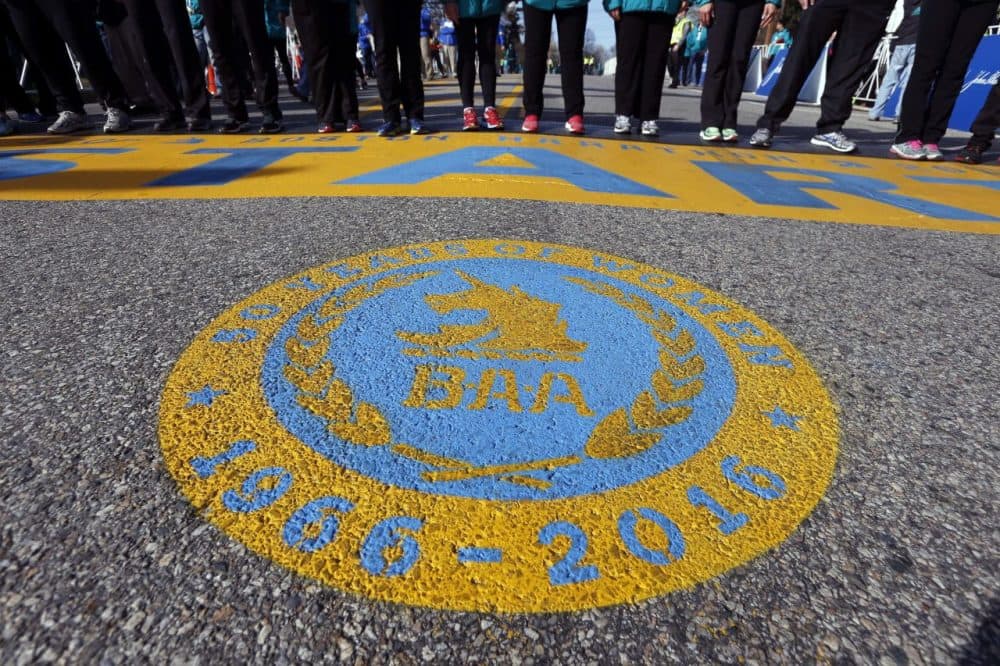 This article is more than 5 years old.
"Boston," a forthcoming documentary, traces the history of the Boston Marathon from its very first running in 1897 to 2014. It's the first full-length documentary about the Boston Marathon and was made with the support of the Boston Athletic Association.
Director Jon Dunham and producer Megan Williams traveled across the globe to interview runners, from Bob Hall, the first wheelchair marathoner, to Kathrine Switzer, the first woman to run and finish the marathon, officially.
The film culminates with the 2014 race and the enduring mantra of "Boston Strong." The documentary is set to be released in April 2017.
Guests
Jon Dunham, director and producer of "Boston: The Film" which tweets @Bostonthefilm, and 25-time marathon finisher.
Megan Williams, producer of "Boston: The Film," which tweets @Bostonthefilm.
More
Boston Herald: Movie A Marathon In The Making
"Dunham, who directed the running-cult classics 'Spirit of the Marathon' about the Chicago race, and 'Spirit of the Marathon II' about the Rome marathon, had always wanted to do a film about Boston. He and his producing partner, Megan Williams, founded LA Roma Films and began working on the project in 2012."
This segment aired on April 18, 2016.