Boston's 'Battle Hymn' Author Julia Ward Howe Was Mother, Poet, Women's Rights Crusader
15:30
Play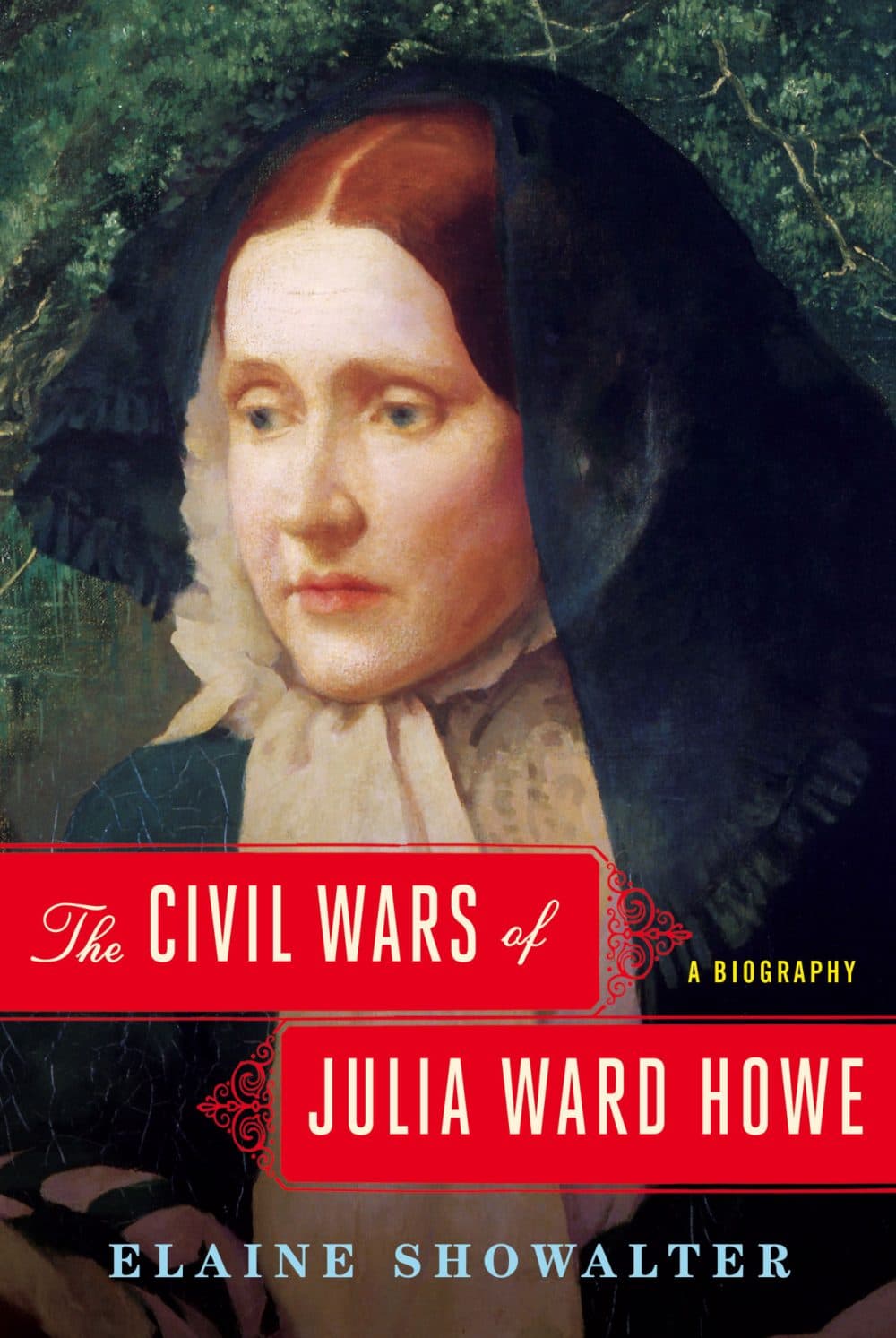 This article is more than 5 years old.
The "Battle Hymn of the Republic" was written in 1861 as a Union rallying song during the Civil War. The start of the song and its chorus are familiar:
Mine eyes have seen the glory of the coming of the Lord;
He is trampling out the vintage where the grapes of wrath are stored;
He hath loosed the fateful lightning of His terrible swift sword:
His truth is marching on.
We can all hum the tune and fake our way through the verses, but do we know the story of the person who wrote them? The author was a Boston-based woman, a mother, wife, poet, abolitionist and, toward the end of her life, a suffragist. Julia Ward Howe died at the age of 91 in 1910 and she's buried in Mount Auburn Cemetery.
A new biography out this month, "The Civil Wars of Julia Ward Howe," brings the woman behind the lyrics to life.
Guest
Elaine Showalter, professor emerita of English at Princeton University. She tweets @ecshowalter.
More
The New York Times Book Review: 'The Civil Wars Of Julia Ward Howe,' By Elaine Showalter
"Julia Ward was born in New York City in 1819, three days after Queen Victoria. In 1843, she married Samuel Gridley Howe, a doctor and the first director of the Perkins Institution for the Blind. She's chiefly known for one thing, which vastly underrates and wildly misrepresents her. In 1861, she wrote the lyrics to the crushingly beautiful 'Battle Hymn of the Republic.' In portraits from her later years, her head is draped in lace. By the time she died, in 1910, she was known as the 'Queen of America,' a dear and dainty old lady. It's as if her whole life has been hidden beneath a lavender-scented doily."
NPR's The Salt: Battle Hymn At The Dining Table: A Famous Feminist Subjugated Through Food
"But what few know is that the writer, reformer and mother of six who wrote those stirring words — 'Mine eyes have seen the glory of the coming of the Lord' — was adrift in a lonely war of her own, against a husband who sought to control every aspect of her life, from what she wrote to what she ate."
This segment aired on April 19, 2016.