Harriet Tubman, The New Face Of The $20
10:00
Play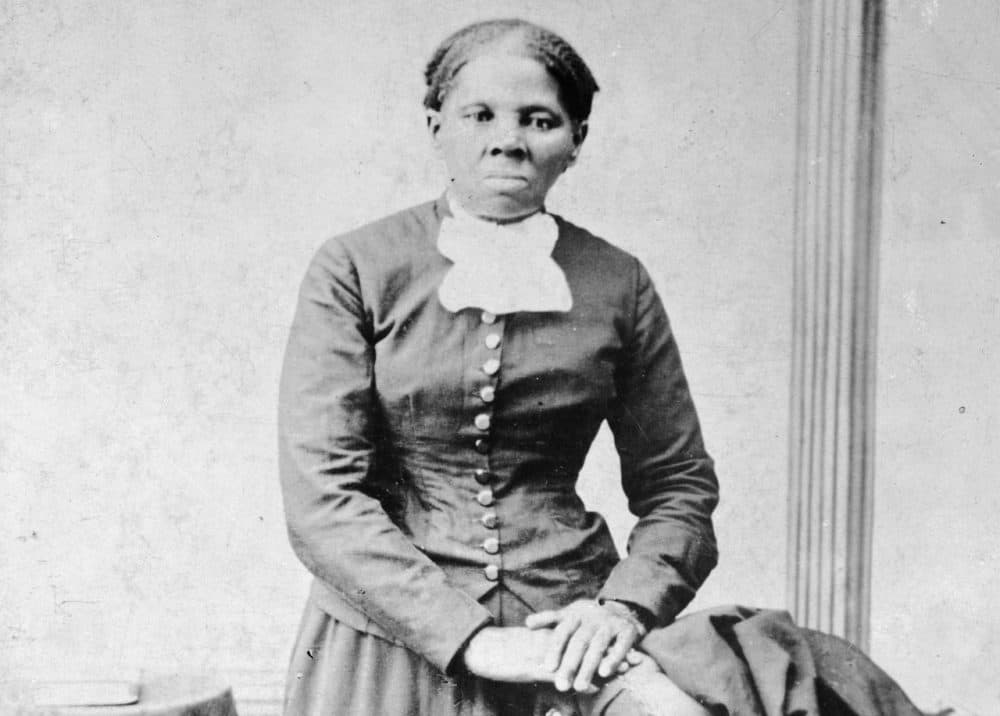 This article is more than 5 years old.
In 2020, the U.S. government will unveil a new $20 bill. Move over Andrew Jackson — the seventh president of the United States will no longer grace the front of the bill. Instead, it will feature the famous abolitionist and humanitarian, who was born a slave, Harriet Tubman.
"It's the essential story of American democracy, about how one person, who grew up in slavery, could change the course of history in this country because of what she did to risk her life to free people on an individual basis, what she did to help her country by being a guide or a spy during the Civil War and what she did after that to help drive the debate on women's suffrage," said Treasury Secretary Jack Lew Wednesday. "That is a legacy of what an individual can do in a democracy that we'd all do well to learn from, which is why it's so much the right image for our $20 bill."
Those are some of the facts of Harriet Tubman's remarkable story, but Kate Clifford Larson takes us deeper into her story.
Guest
Kate Clifford Larson, Winchester-based historian and author of "Bound for the Promised Land: Harriet Tubman, Portrait of an American Hero." She tweets @KCliffLarson.
More
The Boston Globe: Boston Cheers Tubman Going On The $20 Bill
"Harriet Tubman, a runaway slave who risked her freedom to liberate others and became a leading figure in the abolitionist movement, will replace the slaveholding Andrew Jackson on the front of the $20 bill, becoming the first woman to adorn US paper currency in more than a century, Treasury Secretary Jacob J. Lew announced Wednesday."
TIME: Exclusive: Read A 9-Year-Old's Letter To Obama About Putting A Woman On U.S. Currency — And His Response
"The little girl who asked Obama last year why there aren't any women on U.S. bills has finally gotten a letter back from the President — and she's invited to the annual White House Easter Egg Roll."
The Guardian: To Put Harriet Tubman On The $20 Bill Would Be An Insult To Her Legacy
"When I first heard about Women on $20s, the unofficial contest to get a woman's face on a $20 bill, I thought it sounded great: dudes have occupied greenbacks for centuries in the US. The female visages of Sacagawea and Susan B Anthony have been relegated to dollar coins no one gives two cents about."
This segment aired on April 21, 2016.