Looking At Boston's History Through Archaeology
09:59
Play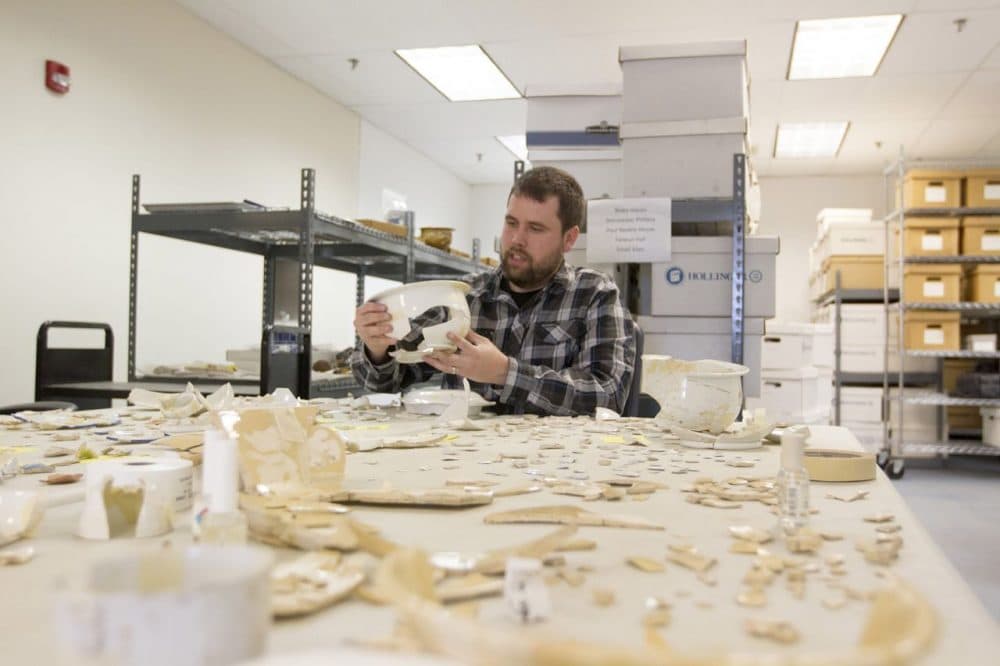 This article is more than 5 years old.
We recently visited a warehouse in West Roxbury that's home to Boston's City Archaeology Lab, and the domain of Joe Bagley, the city's archaeologist.
He walked us past boxes of recovered artifacts from beneath the streets of Boston. Their labels say things like "Paul Revere's home," "Fanueil Hall, "the African Meeting House." All of them filled with 1 million artifacts that represent over 7,000 years of history.
Joe Bagley's out with a new book titled "A History Of Boston In 50 Artifacts."
Check out some of the artifacts Bagley showed us on our visit to his lab:
Guest
Joe Bagley, city archaeologist for Boston. He tweets @BostonArchaeo.
More
The Boston Globe: The History Of Boston, In 50 Artifacts
"There's more to Boston's rich history than Paul Revere, John Adams, and the Boston Massacre — and city archeologist Joseph Bagley wants to help the public to dig deeper."
This segment aired on April 22, 2016.