Sitting In Traffic? What You Should Know About Your Health
11:00
Play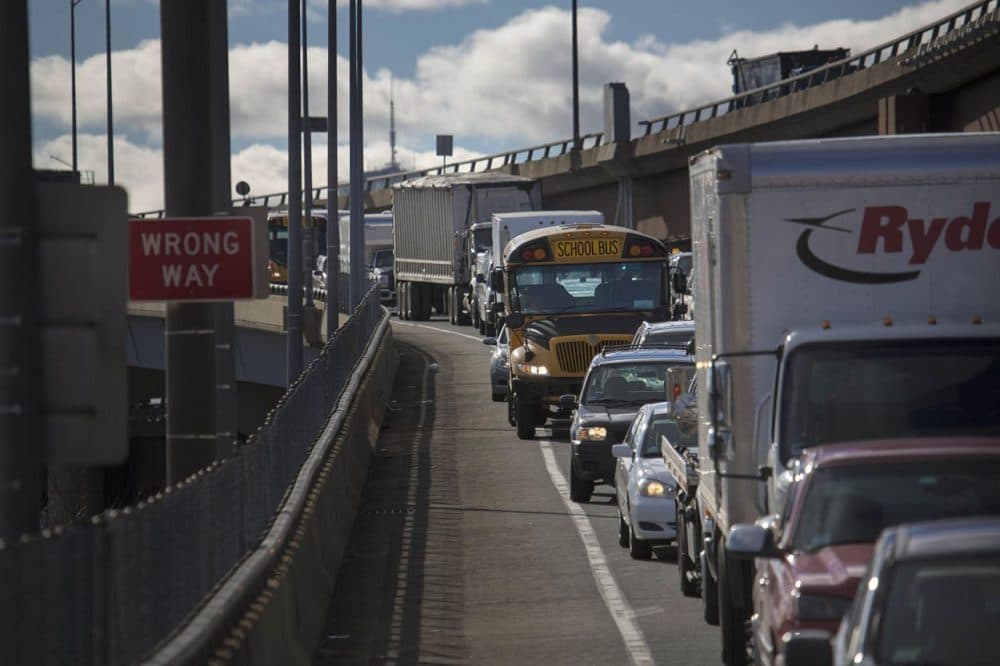 This article is more than 5 years old.
Sitting in the car when you're stuck in traffic is never fun. It's frustrating and boring. But how does your long commute affect your body?
All this week, WBUR is exploring the many facets of the region's traffic woes in a special series called,"Driving Us Crazy," part of our new initiative called BostonomiX, that covers the intersection between brains and business.
Guests
Carey Goldberg, co-host of WBUR's CommonHealth blog. She tweets at @commonhealth.
Jonathan Levy, professor of environmental health at Boston University's School of Public Health.
More
CommonHealth: Weight Gain, Heart Disease, Back Pain — Longer Car Commutes May Harm Your Health
"Four years ago, Barbara Huntress-Rather got a great job, as director of quality improvement for a health care company that serves fragile seniors. Just one problem: She lived in Lawrence, and the new job was in Lynn... A harrowing hour, or more, hunched at the wheel, watching out constantly for aggressive or distracted drivers. In the months that followed, the effects on her health were dramatic: 'I gained back 40 pounds that I had lost, developed low back pain and high blood pressure,' she says."
Boston University School of Public Health: Healthy T For A Healthy Region
"Health impact assessment of proposed MBTA service cuts and fare increases. Proposed changes to MBTA fares and services would carry significant human and financial costs, resulting in avoidable loss of life and hundreds of millions of dollars per year in lost time, wasted fuel, and preventable hospitalizations and accidents. In addition, the changes would contribute to our widespread obesity problem, and would isolate hundreds of households from basic health care resources."
This segment aired on April 28, 2016.