Massachusetts Considers Raising Tobacco Purchasing Age To 21
17:21
Play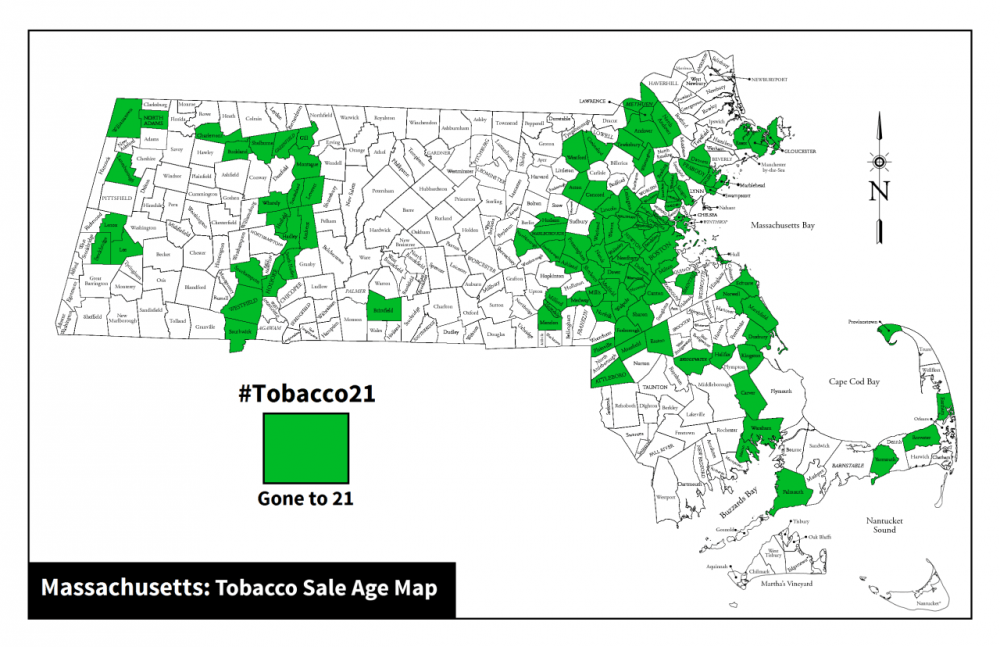 This article is more than 5 years old.
Massachusetts could become the second state to raise the minimum age for buying tobacco products.
Under a bill passed by the Senate last week, you would have to be 21 in order to buy tobacco or electronic cigarettes in Massachusetts. The legislation now goes to the House and the governor has not said whether he supports the measure.
Supporters say the increase will help prevent youth from smoking. But opponents say it doesn't make sense, because 18-year-olds are legally considered adults. They can join the military, get married, vote — so why not let them decide whether to smoke?
Guests
Harvey Silverglate, defense and civil liberties attorney. He tweets @HASilverglate.
Jonathan Winickoff, pediatrician, assistant professor of pediatrics at Harvard Medical School, and former chair of the American Academy of Pediatrics Tobacco Consortium.
More
New England Journal Of Medicine: Have Tobacco 21 Laws Come of Age?
"The vast majority of smokers begin smoking during adolescence, a period when the brain has heightened susceptibility to nicotine addiction. Nearly everyone who buys cigarettes for minors in the United States is under 21 years of age; raising the sale age prevents high school students from buying tobacco products for their peers."
Dissent By Judge J. Skelly Wright: Capital Broadcasting Company v. Mitchell (1971)
" The state can stop speech in order to protect the innocent bystander, but it cannot impose silence merely because it fears that people will be convinced by what they hear and thereby harm themselves. As cases like Stanley v. Georgia 43 and Griswold v. Connecticut44 make clear, the state has no interest at all in what people read, see, hear or think in the privacy of their own home or in front of their own television set. At the very core of the First Amendment is the notion that people are capable of making up their own minds about what is good for them and that they can think their own thoughts so long as they do not in some manner interfere with the rights of others."
Tobacco Control: Community Reductions In Youth Smoking After Raising The Minimum Tobacco Sales Age To 21
"In addition to lower levels of smoking, Needham youth also reported a significantly greater decline in purchasing cigarettes from stores in the years immediately following the legislation. This was true despite the fact that the youth population in Needham is very mobile, and closely neighbouring suburban communities maintained a minimum sales age of 18 throughout the study period. The decline in smoking in Needham may have been even more pronounced if surrounding communities had also increased the tobacco sales age to 21, as this would have further limited access."
This segment aired on May 2, 2016.