400 Years After His Death, Remembering The Legacy Of Cervantes
14:00
Play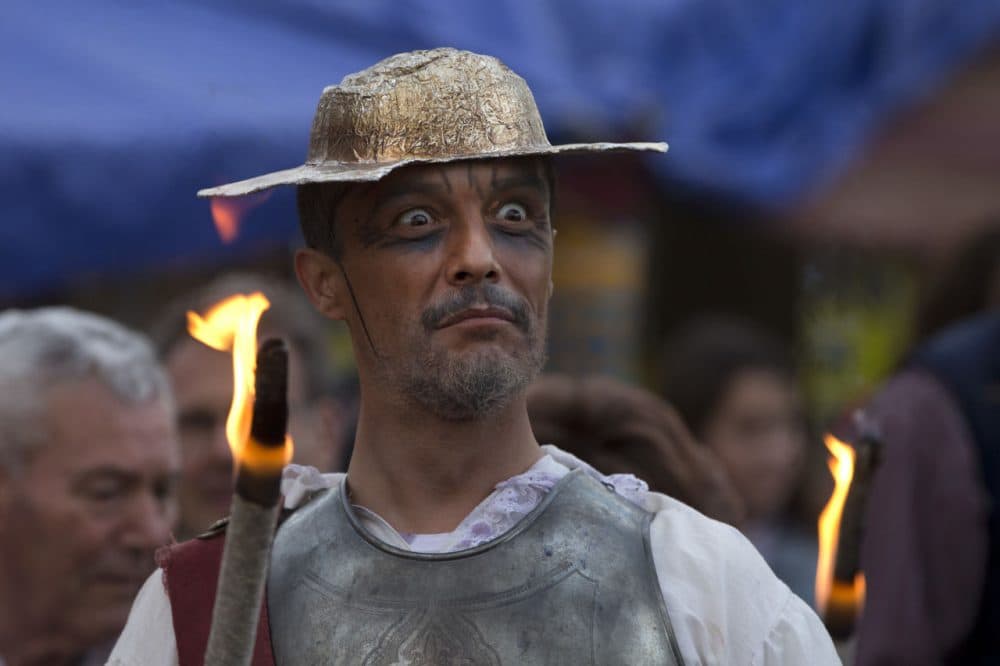 This article is more than 5 years old.
At the end of last month English speakers around the world celebrated the 400th death anniversary of William Shakespeare. Tens of thousands lined the streets in Stratford-upon-Avon, his birthplace, dressed in traditional garb, and reciting his famous lines, to remember The Bard's classic works and legacy.
But to much less fanfare, Spain marked the 400th anniversary of the death of its best known writer — Miguel De Cervantes. Cervantes, of course, was the author of "Don Quixote." His comedy stood the test of time — still one of the most read books 400 years later, translated into some 140 languages.
Guest
Ilan Stavans, professor of Latin American and Latino culture at Amherst College and author of "Quixote: The Novel And The World." He tweets @IlanStavans.
More
The Los Angeles Times: The Secret Connection Between Cervantes And Shakespeare
"What really matters about these two men isn't their mortal longevity, naturally, but their gift to us, an inexhaustible bounty so abundant that all their contemporaries fade into footnotes beside them. (After Cervantes, nobody wrote another half-decent novel till 'Robinson Crusoe' in 1719.)"
This segment aired on May 5, 2016.