Why The Green Line Became Legally Mandated Following The Big Dig
Play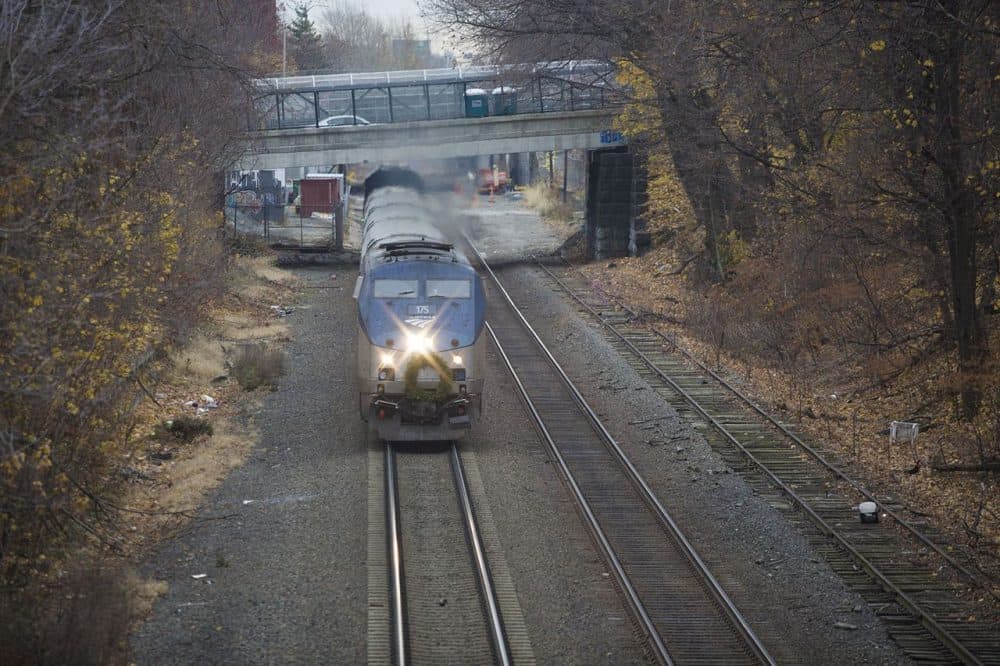 This article is more than 6 years old.
The MBTA fiscal control board is considering a scaled-back proposal to extend the Green Line.
Consultants hired by the T outlined a new, simpler version of the project. The Green Line would still go to Medford, but instead of full stations, each of the six new stops would have a weather shelter. Instead of the 10,000-foot bike and pedestrian path, it would be cut down to 7,000 feet, and a more simple design.
The board could make a decision Monday, or in the weeks ahead, to accept a simpler version, or scrap it altogether. While a decision is pending, it got us thinking about how the Big Dig — moving Interstate 93 underground in downtown Boston — translated into a legal agreement to extend light rail to Somerville and Medford.
Guest
Doug Foy, former head of the Conservation Law Foundation, served as the secretary of development in the Romney administration. Founder of Serrafix, a consulting firm and business incubator.
More
WBUR: Officials Present Scaled-Back Green Line Extension Plan
"Open air stations with platforms with weather shelters. Fewer changes to bridges. A simplified and shorter community path alongside. State transportation officials on Monday unveiled a scaled-down proposal for the long-delayed Green Line extension, which would relocate Lechmere Station and bring six new T stations to Somerville and Medford. The new plan is estimated to cost $2.3 billion."
This segment aired on May 9, 2016.