Surviving A Nazi U-Boat Torpedo Attack
Play
This article is more than 6 years old.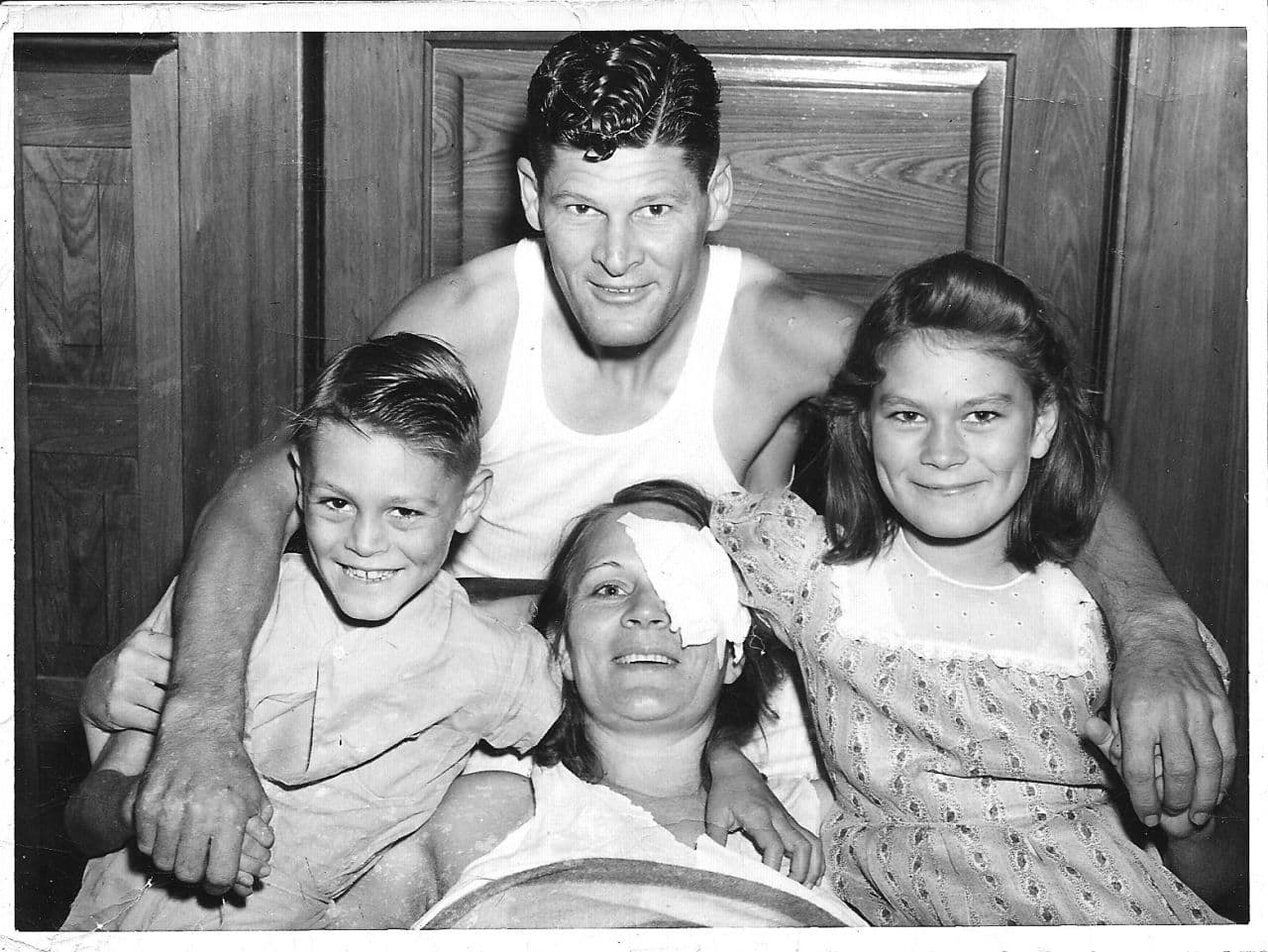 Eight-year-old Raymond "Sonny" Downs was fast asleep at 2 a.m. when he felt a movement. He was aboard a freighter ship with his family in the Gulf of Mexico and thought the jolt was their safe arrival back in America.
But the sleepy boy quickly realized the explosion was something else: a torpedo attack from a German U-Boat.
On May 19, 1942, just months after the United States entered World War II, Downs and his family were aboard the Heredia, headed for New Orleans. Within minutes of the torpedo attack, they were fighting for their lives in the Gulf waters.
Guests
Michael Tougias, bestselling author of numerous books, including "The Finest Hours." His latest, co-authored with Alison O'Leary, is "So Close To Home: A True Story Of An American Family's Fight For Survival During World War II." He tweets @MichaelTougias.
Ray Downs, survivor of the U-Boat attack on Heredia in 1942. Now a brokerage manager at Capital Analysts of New England.
More
The Boston Globe: The True Story Of A Family Caught In A WWII U-Boat Attack
"Everything the family owned went down with the Heredia, but the experience only strengthened Ray Sr.'s resolve to serve his country. He joined the Coast Guard and moved the family to Florida. Although he was wracked by nightmares, discussion of the attack faded over time. They moved again, to West Texas, and later returned to their hometown of San Antonio. Wurdemann, the U-boat commander, never returned home. The tide of the war turned sharply against the marauders: Submarine detection technology improved rapidly, and the hunters became the hunted. On July 12, 1943, an American warplane dropped depth charges on U-506 while it was patrolling off the coast of Spain, killing Wurdemann and most of his crew."
This segment aired on May 9, 2016.