What The Indictment Of Boston's Top Tourism Official Means For The Walsh Administration
24:29
Play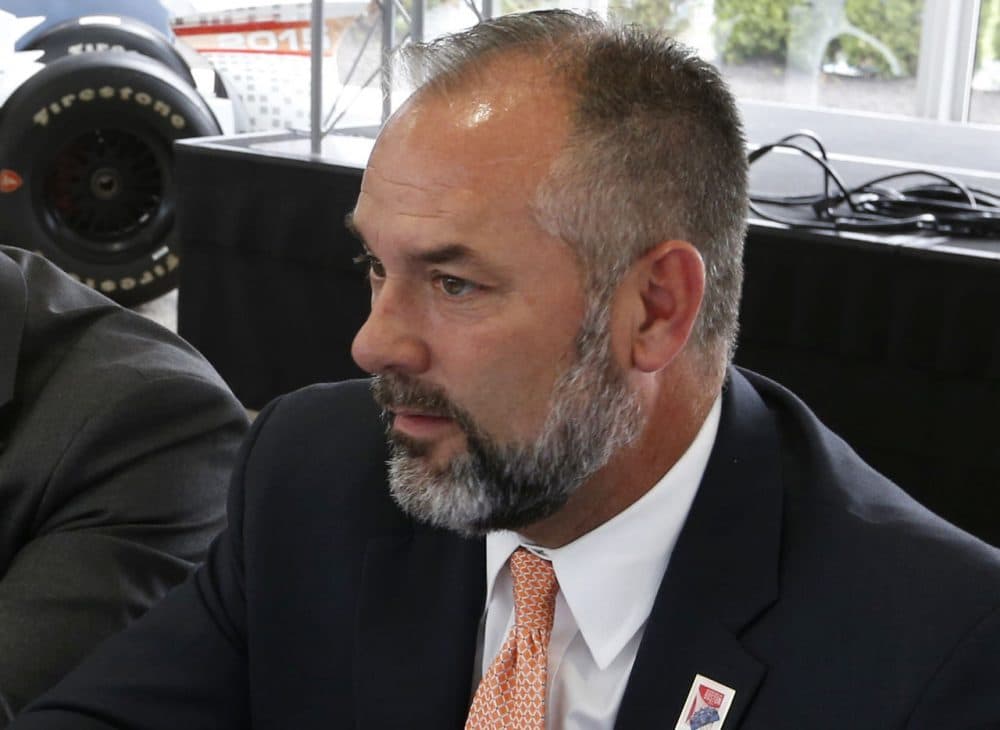 This article is more than 4 years old.
An official in Boston Mayor Marty Walsh's administration is in federal court for an arraignment on charges of "union-related extortion."
Kenneth Brissette, the city's director of tourism, sports and entertainment, was arrested and accused of withholding city permits to a business unless it hired union workers.
Last month, the Boston Globe reported that authorities were looking into whether Brissette tried to pressure the organizers of the music festival Boston Calling to hire union stagehands. The Globe also said that federal investigators are looking into Walsh's work as a labor leader before he took office.
Brissette was placed on administrative leave.
"I found out through a tweet from the United States Attorney's office," Walsh told reporters. "We're going to work cooperatively with the U.S. Attorney's Office, to get to the bottom of this investigation. I don't condone any of this type of behavior or anything like this alleged in my administration. I tell everyone to be honest and upfront and very open."
Brissette in a statement called the indictment "factually and legally flawed," and said, "I intend to fight these false charges with everything at my disposal. I look forward to my ultimate vindication in the U.S. District Court."
Guests
Nancy Gertner, former Massachusetts federal judge, senior lecturer on law at Harvard Law School and WBUR legal analyst.
Michael McCormack, former Boston City Councillor and attorney.
More
The Boston Globe: City Official Arrested On 'Union-Related Extortion' Charges
"Federal authorities arrested an official in Mayor Martin J. Walsh's administration Thursday, accusing him of 'union-related extortion,' for allegedly withholding city permits to force a music festival to hire union stagehands. Kenneth Brissette, 52, the city's director of tourism, sports, and entertainment, was arrested at his home Thursday morning on charges that carry a maximum sentence of 20 years imprisonment, US Attorney Carmen Ortiz's office said. An eight-page indictment did not identify the music festival, but the Globe reported last month that federal authorities were investigating whether Brissette had pressured organizers of Boston Calling, a biannual festival held at City Hall Plaza, to hire union stagehands."
The Boston Globe: Secrets Of The Grand Jury
"This case isn't an investigation into a bank robbery, where the question is not whether a crime occurred, but the identity of the perpetrator. The question here is whether a crime occurred at all in connection with labor officials' efforts to ensure that developers hire union workers. More significantly, the case involves constitutionally protected activities, free speech, and the right to engage in collective action. What was said and the context in which it was said is critical. Advocacy by unions is perfectly legal. Moreover, if the city invites labor's participation in entities like the Zoning Board of Appeal, it is because labor's voice is valued. To predict that a non-union employer will have more problems here than in, say, North Carolina — if that was what the mayor and others said, as the leaked accounts indicate — is the truth, not extortion. The devil is in the details."
The New York Times: Outside Money At Issue In Boston Mayor's Race As Labor Unions Weigh In
"With Boston's first competitive mayor's race in three decades going down to the wire, John R. Connolly has seized on the issue of outside labor support for his opponent, Martin J. Walsh. Outside cash has been pouring into the mayoral race in the last few days, about three times as much of it for Mr. Walsh, 46, a state representative and union leader backed by organized labor, as for Mr. Connolly, 40, a city councilman who is receiving money from education groups. Mr. Connolly has been careful not to disrespect labor, an influential political force here. But over the weekend, he escalated his assertions that the new money obligated Mr. Walsh to the unions."
This segment aired on May 19, 2016.