Actress Diane Guerrero Speaks Out About Parents' Deportation From Boston
12:28
Play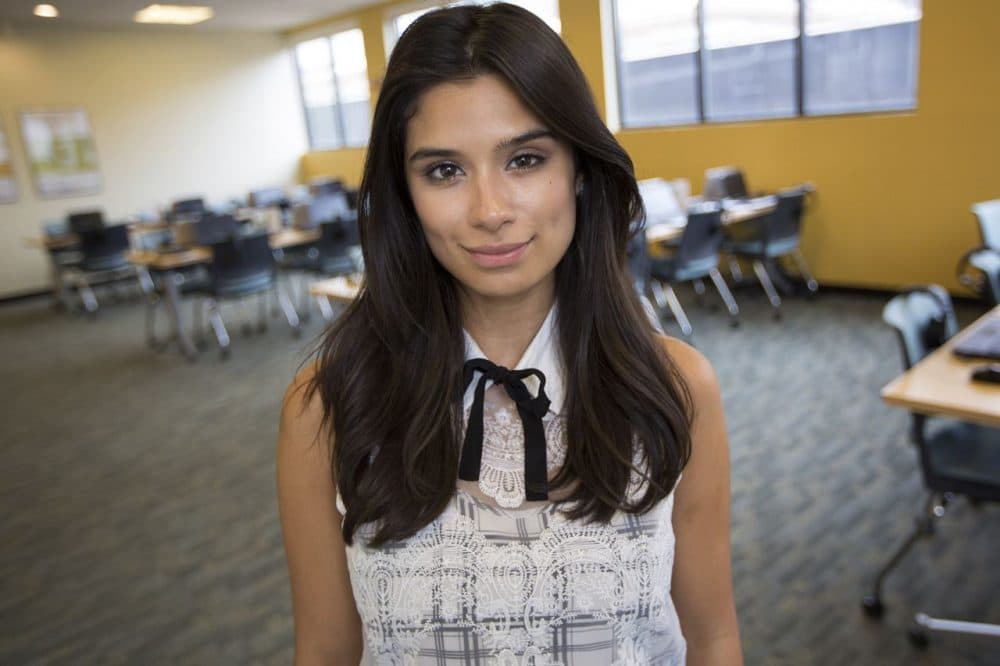 This article is more than 4 years old.
Diane Guerrero was just 14 years old when her parents and brother were suddenly taken from their home near Egleston Square. They were later deported, and Guerrero, a U.S. citizen, stayed with friends so she could continue her education at Boston Arts Academy.
She spoke about the experience for the first time publicly in 2014. Now, she's detailed the story in her new book "In The Country We Love: My Family Divided." She's also an actress in the Netflix series "Orange Is The New Black."
Guest
Diane Guerrero, actress and author. She tweets @dianeguerrero__.
More
The Los Angeles Times: 'Orange is the New Black' Actress: My Parents Were Deported
"Throughout my childhood I watched my parents try to become legal but to no avail. They lost their money to people they believed to be attorneys, but who ultimately never helped. That meant my childhood was haunted by the fear that they would be deported. If I didn't see anyone when I walked in the door after school, I panicked. And then one day, my fears were realized."
This segment aired on May 19, 2016.