The Legacy Of Supreme Court Justice Louis Brandeis
26:00
Play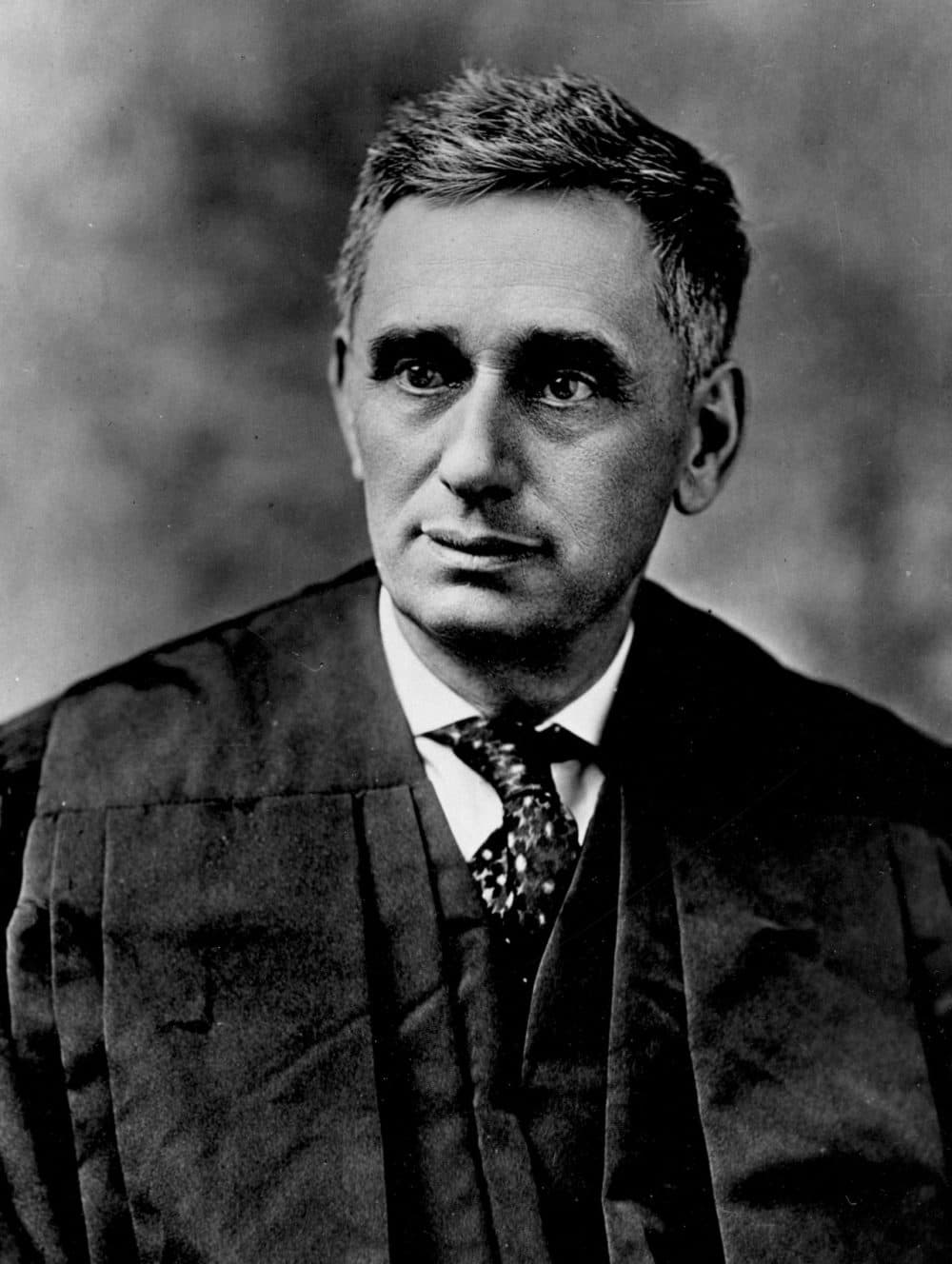 This article is more than 4 years old.
Constitutional scholar Jeffery Rosen calls Louis Brandeis "the most prescient judicial philosopher of the 20th Century."
Sitting on the Supreme Court at a time of tremendous change and uncertainty in America, Brandeis railed against big government, argued for judicial restraint and upheld a right to privacy in the face of new technologies.
Jeffrey Rosen will be discussing his book "Louis D. Brandeis: American Prophet" at Harvard Book Store Tuesday.
Guest
Jeffrey Rosen, president and CEO of the National Constitution Center, professor of law at The George Washington University Law School and a contributing editor of The Atlantic. His latest book is "Louis D. Brandeis: American Prophet." He tweets @RosenJeffrey.
More
The Economist: Citizen Brandeis
"Brandeis offers modern political lessons because his equal distrust of big corporations and big government puts him at odds with both political parties. The Republican-controlled Senate may be refusing even to hold hearings for Merrick Garland, the centrist judge nominated by Barack Obama to sit on the Supreme Court after the recent death of Justice Antonin Scalia. But if transported to the present, Brandeis (who died in 1941, aged 84) would not have a hope of nomination, let alone confirmation."
New Republic: Why Brandeis Matters
"Brandeis, who predicted the crash of 1929 and would have predicted the crash of 2008, was the most far-seeing prophet of economic regulation in an age of financial crisis and the most ferocious critic of 'the curse of bigness' in an age that anticipated 'too big to fail.' More than any other Supreme Court justice of the twentieth century, he can instruct us in the need to translate constitutional values in an age of technological change. And as the leader of the American Zionist movement, he was the most prominent advocate of a vision of cultural pluralism that remains more salient than ever in an age of globalization and technological homogenization."
This segment aired on May 24, 2016.