In Policy Change, Mass. State Police Can Now Detain Undocumented Immigrants Convicted Of A Crime
Play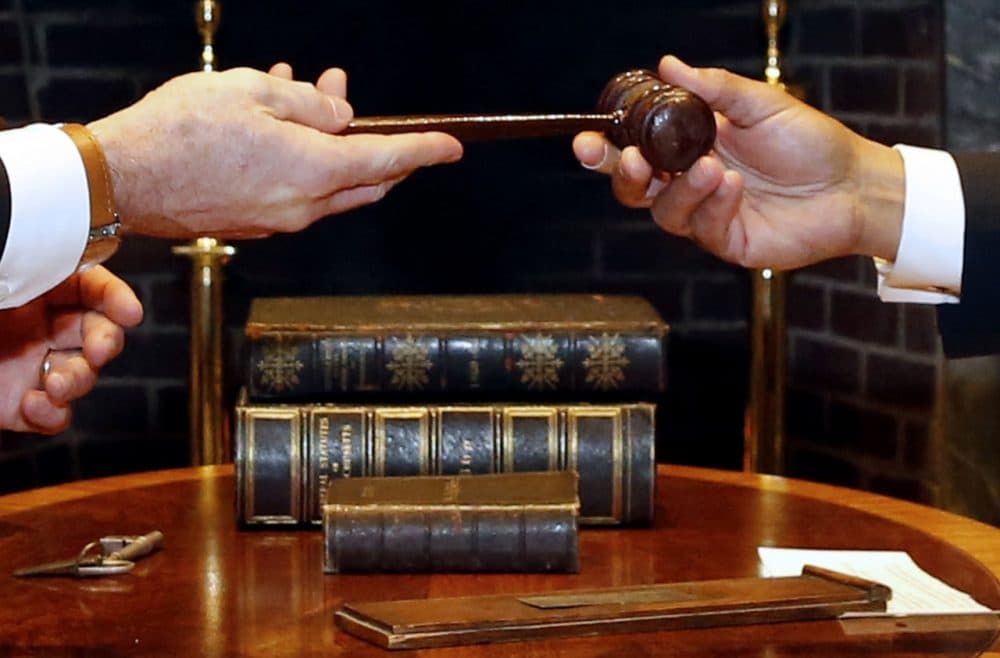 This article is more than 6 years old.
Starting today, Massachusetts state police will be allowed to detain undocumented immigrants for federal immigration authorities if that person has been convicted of a crime.
It's a reversal of a policy from former governor Deval Patrick which said that police could not ask about immigration status unless it was tied to a criminal investigation.
Governor Baker issued a statement saying the change gives "our statewide policing agency the tools necessary to detain criminals."
But opponents say the move will undermine local police community relations... and will result in people being detained even if they have no criminal conviction.
Guest
Thomas Hodgson, Bristol County Sheriff. He tweets @Sheriff_Hodgson.
Laura Rótolo, attorney with ACLU of Massachusetts. She tweets @LauraRotolo.
More
WBUR: Mass. State Police Can Detain Individuals Sought By Immigration Officials
"State police say the revised regulations are designed to align with the Obama administration's Priority Enforcement Program (PEP), which in July 2015 replaced the controversial Secure Communities program."
The Boston Globe: State Police To Detain People Wanted For Immigration Violations
"In a major policy shift, the Baker administration will allow State Police to routinely check with federal immigration authorities about the status of suspects who are already in custody on state criminal charges, reversing the practices put in place by former governor Deval Patrick."
Boston Herald: Charlie Baker Strikes Deval Patrick's ICE Policy
"Baker, in a Herald interview, said his administration has had 'long conversations' with local officials who have worked with the feds — including in Chelsea, which has seen a huge influx of immigrants — to address concerns 'raised historically about this being used in inappropriate ways.' 'I think this strikes the right balance,' Baker said, adding the policy is intended to focus on those who 'pose a significant threat' to public safety."
This segment aired on June 2, 2016.