Fallout From Similarities Between Melania Trump's RNC Speech And Michelle Obama's 2008 DNC Speech
23:30
Play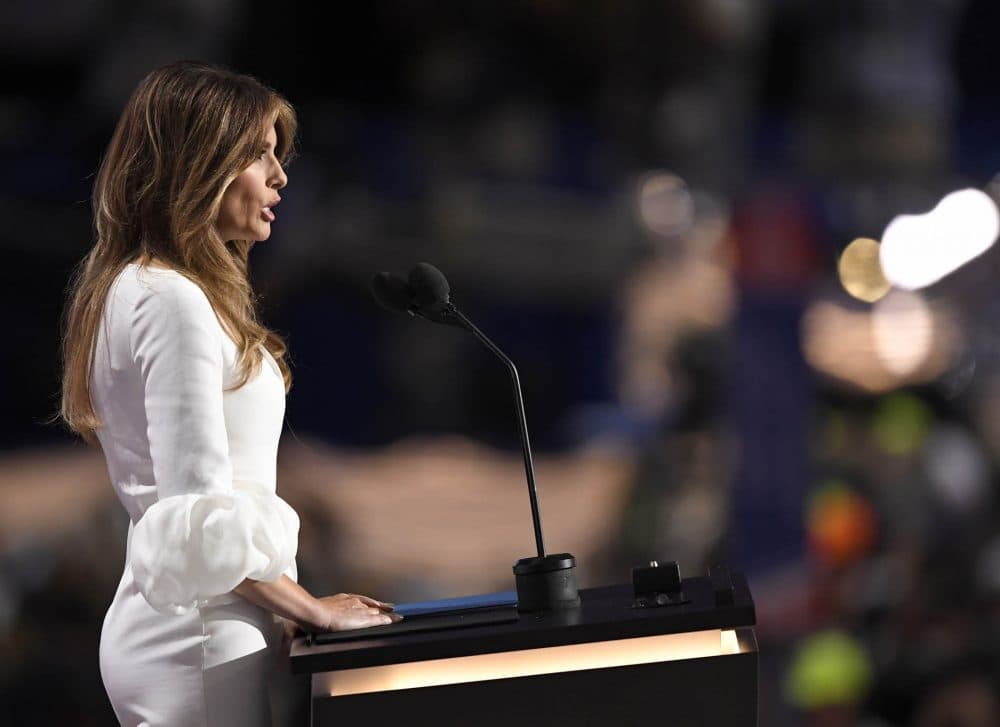 This article is more than 4 years old.
One of the stranger stories out of the first night of the Republican National Convention in Cleveland is the controversy over possible plagiarism in the speech given by Donald Trump's wife, Melania.
"From a young age, my parents impressed on me the values that you work hard for what you want in life," said Melania Trump. "That your word is your bond, and you do what you say and keep your promise."
Those words sounded very familiar to some who paid close attention to the Democratic National Convention in 2008.
"Barack and I were raised with so many of the same values," said Michelle Obama at that 2008 convention. "Like, you work hard for what you want in life, that your word is your bond, that you do what you say you're going to do."
We talk about reaction to the similarities among delegates in Cleveland, and dive into the history and consequences of the possible plagiarism.
Guest
Anthony Brooks, WBUR senior political reporter. He tweets @anthonygbrooks.
Alex Goldstein, former top political adviser to former Mass. Gov. Deval Patrick, he worked closely with the governor on his 2012 speech at the Democratic National Convention. He's now vice president at Northwind Strategies. He tweets @alexjgoldstein.
This segment aired on July 19, 2016.