After Cruz Controversy, GOP Readies For Convention's Last Day
20:59
Play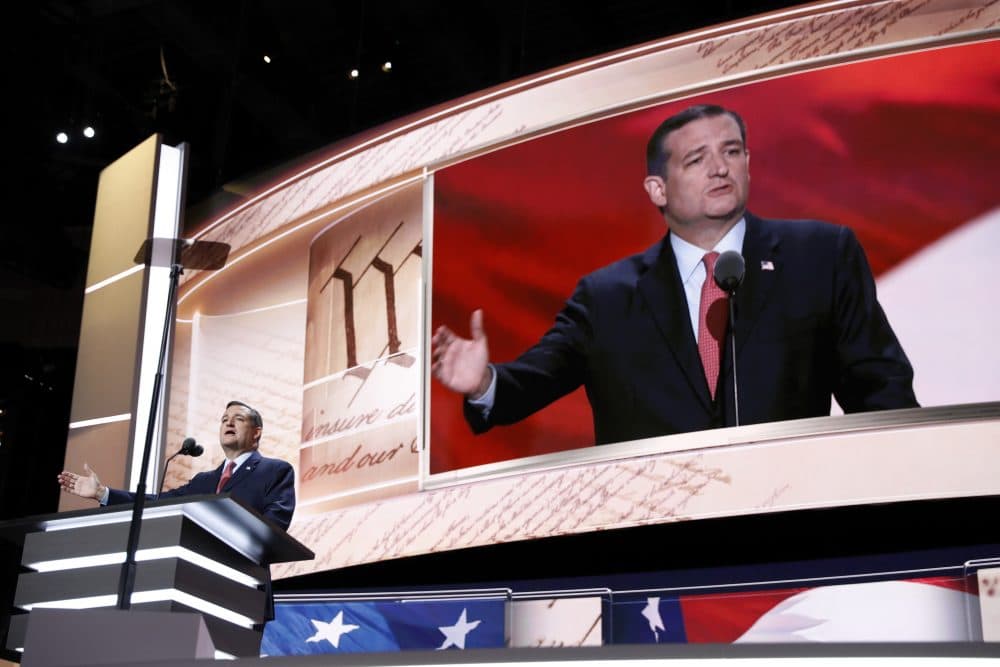 This article is more than 4 years old.
It's the fourth and final day of the GOP Convention in Cleveland. Today's theme is "Make America One Again."
Tonight, Donald Trump will formally accept the party's presidential nomination. However, it's been a rocky road to get there. Last night, in a night where vice presidential nominee Mike Pence was expected to be the highlight, Sen. Ted Cruz stole the show by refusing to endorse Trump in his speech.
"If you love our country, and love your children as much as I know that you do, stand and speak, and vote your conscience," he said. "Vote for candidates up and down the ticket who you trust to defend our freedom and to be faithful to the Constitution."
Cruz was booed off the stage last night and this morning, in a speech to the Texas delegation, he said he's not ready to endorse Trump and defended his remarks.
We check in with WBUR's senior political reporter and two delegates on their reactions.
Guest
Anthony Brooks, WBUR senior political reporter. He tweets @anthonygbrooks.
John Sivolella, delegate for Marco Rubio, a Cognoscenti contributor, senior fellow at the Pioneer Institute and public policy professor at Columbia University. He tweets @JohnSivolella.
Vincent DeVito, Donald Trump delegate from Wellesley. He tweets @RealVDeVito.
This segment aired on July 21, 2016.