Legal Questions Around Police Body Cameras, Martha's Vineyard Raid
20:00
Play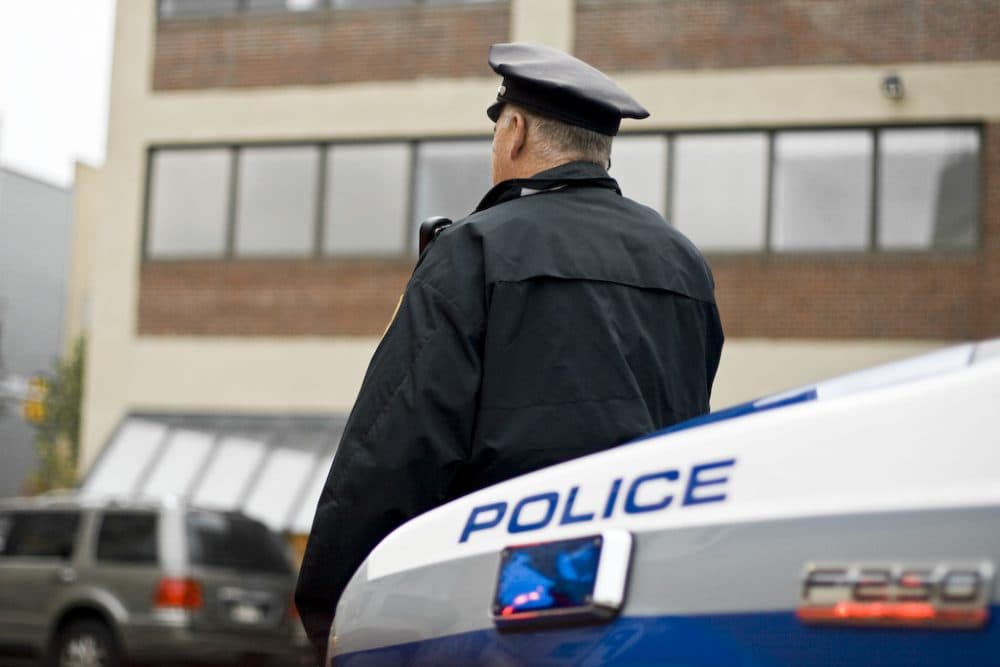 This article is more than 5 years old.
Boston Police are beginning the process of notifying the 100 officers who have been selected to wear body cameras for the six-month pilot program.
Last month, Mayor Marty Walsh and Boston Police Commissioner Bill Evans negotiated with the city's largest police union to allow officers to volunteer to wear the cameras. However, after no one volunteered, a consultant with the pilot study is now randomly assigning officers to participate.
We discuss the legal issues surrounding the body cameras as well as last month's raid by state police on Martha's Vineyard.
The police confiscated 392 marijuana plants during the raid. A National Guard helicopter was used to spot the plants from above and state police officers were dispatched to seize the items.
State police says this was part of a regular operations conducted during growing season. However, residents are raising questions about whether a search warrant should have been issued before the raids.
Guests
Carl Williams, staff attorney at the ACLU of Massachusetts, which tweets @ACLU_Mass.
Barry Stringfellow, reporter for Martha's Vineyard Times, which tweets @TheMVTimes.
Zeninjor Enwemeka, digital reporter for WBUR. She tweets @zeninjor.
This segment aired on August 17, 2016.