Electronica Icon Moby Opens Up About His Early Life
18:29
Play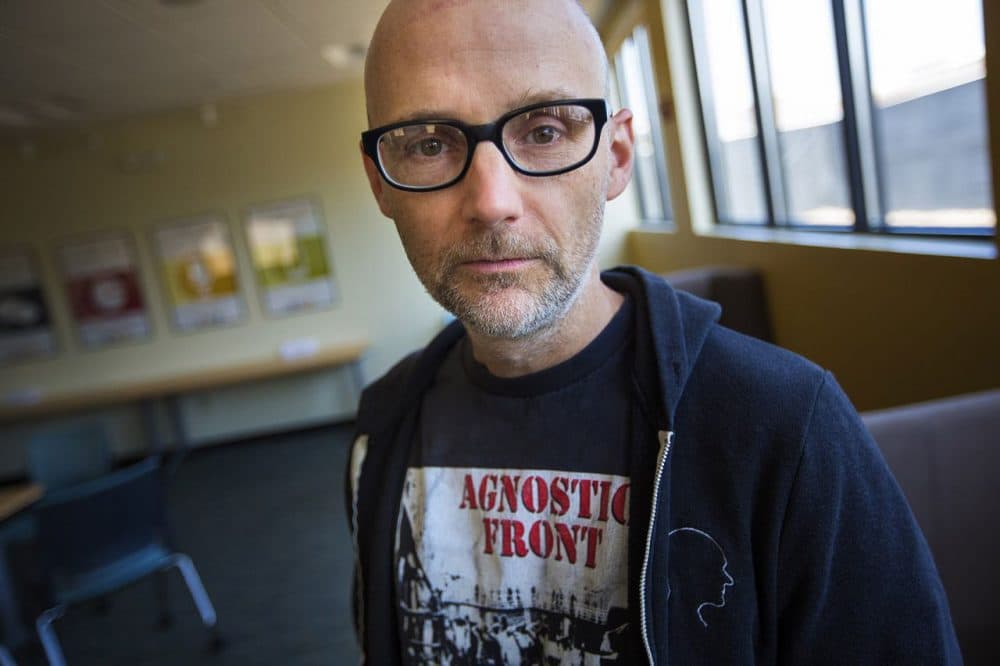 This article is more than 4 years old.
Moby began his musical career in earnest, in poverty and in an abandoned factory one mile south of the Stamford, Connecticut, train station. But he heard music everywhere: in the gunshots after sundown, the gospel pumping out of the Jamaican church across the street, from passing cars playing Public Enemy at window-rattling levels and from the roosters kept in backyards near the industrial wasteland where he lived.
Years later, Moby's music was everywhere. His 1999 mega-hit, "Play," went platinum in more than 20 countries. He was called one of the most important electronic dance music artists of all time.
He tells the story of how he got there in his memoir, "Porcelain." It was through drug and alcohol addiction, wrestling with doubts about his deeply felt Christianity and his relationship with God.
Guest
Moby, musician, DJ, photographer. His memoir is "Porcelain." He tweets @thelittleidiot.
This segment aired on September 6, 2016.