Why Do We Still Have An Electoral College?
Play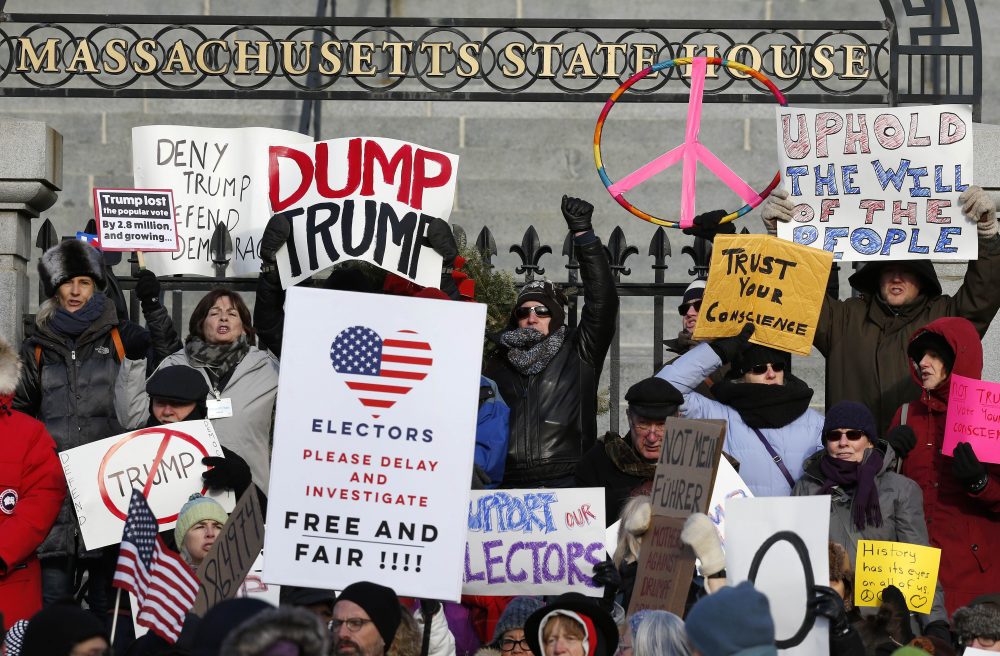 This article is more than 5 years old.
In state capitols across the country, including right here in Boston, electors are casting their votes for president and vice president today.
Hillary Clinton won the popular vote by almost 3 million votes, but Donald Trump captured a majority of electoral votes. Trump is poised to become the nation's 45th president, despite protests from his opponents urging electors to vote against him. (And more than a few of those electors say they will.)
But why do we elect our presidents this way? And given that this is the second time in the past 16 years that a president has been elected despite losing the popular vote, is it time to abolish the Electoral College?
Guest
Alexander Keyssar, professor of history and social policy at Harvard's Kennedy School, which tweets @Kennedy_School.
This segment aired on December 19, 2016.