The Life And Legacy Of Martin Luther King Jr.
19:30
Play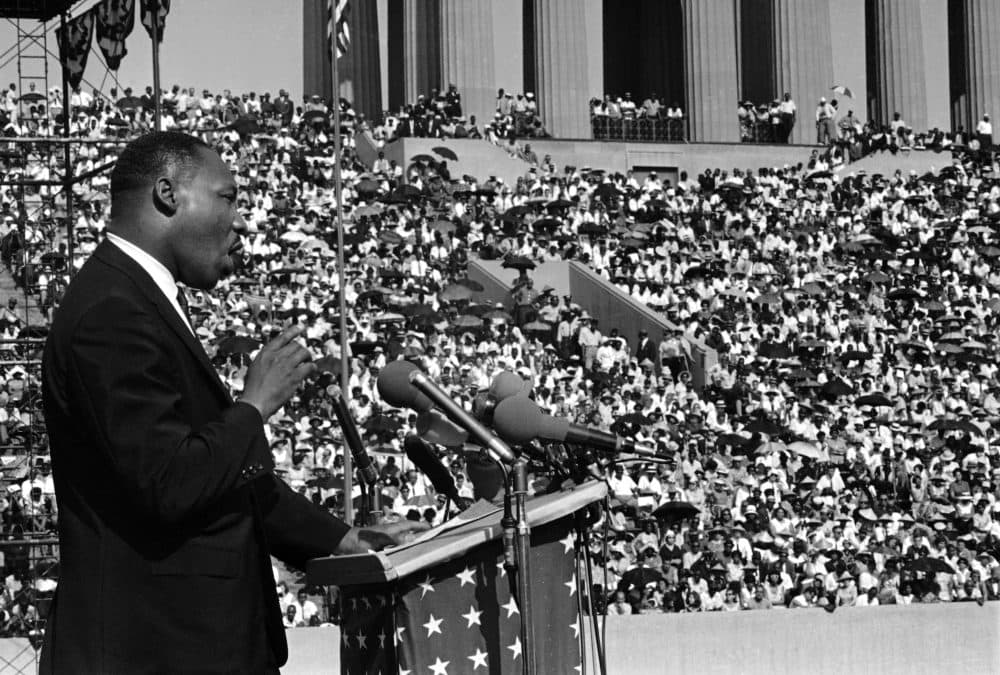 This article is more than 2 years old.
In May 1964, Dr. Martin Luther King Jr. visited Bowdoin College, a small liberal arts college in Maine that was far from the civil rights movement that he was leading in the South. King spoke before a crowd that spilled out of the First Parish Church in Brunswick, Maine. He talked about the progress that the civil rights movement had made, and about how far it still had to go.
In front of that crowd, he urged listeners to get involved in the movement for integration and racial equality. He said, "In a real sense the hour is late. The clock of destiny is ticking out. And we must act now before it's too late. The shape of the world today does not afford America the luxury of an anemic democracy."
The recording of King's speech, which was lost for decades, was rediscovered in the Bowdoin archives. It captures King at the beginning of a seminal year in his life, when he would march from Selma to Montgomery, receive the Nobel Peace Prize and stand next to President Lyndon Johnson as Johnson signed the Civil Rights Act of 1964.
Guest
Taylor Branch, Pulitzer Prize-winning author and historian. Author of "America in the King Years", a trilogy detailing the life of Dr. Martin Luther King Jr. from 1955-1968. He tweets @taylorbranch.
This segment aired on January 16, 2017.