Should Kindness Be Part Of College Admissions?
21:00
Play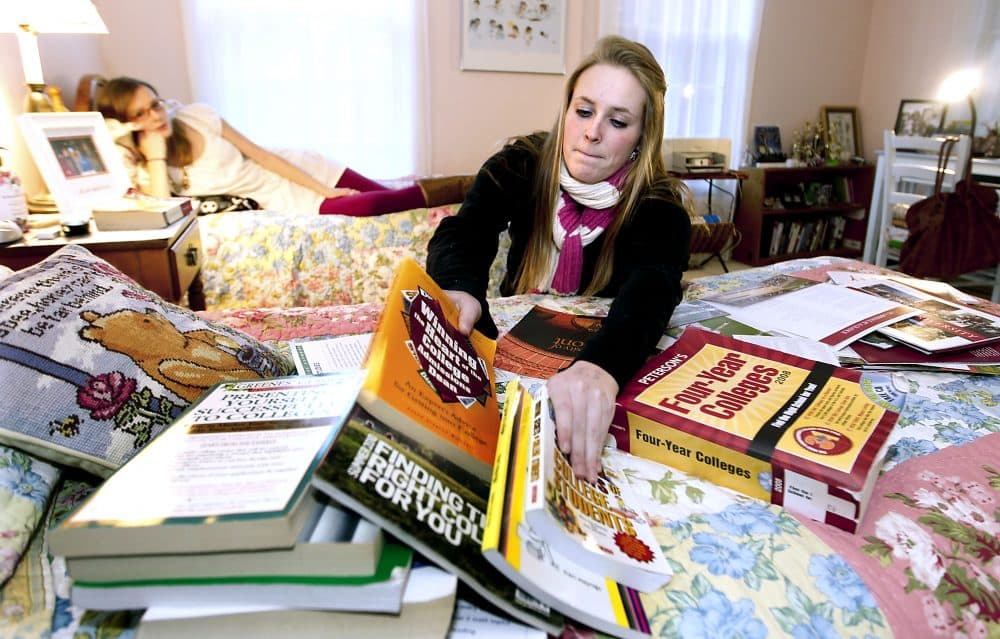 This article is more than 4 years old.
It's college admissions season, and anxious high school students are increasingly searching for any edge that will help them stand out to admissions officers. Rory Gilmore made the point in "Gilmore Girls," when she vented to her boyfriend, Dean, "Good grades aren't enough! I need to do things! I need to volunteer! I need to work for charity! I need to help the blind, the orphans, I don't know, I just need to do something!"
But amidst all of the SAT scores, grades, internships, letters of recommendation, summer programs, extracurricular activities, resumes, AP tests and personal essays, some admissions officers say something is still missing from college applications: kindness.
Guest
Rebecca Sabky, former director of admissions at Dartmouth College, and current application reader for Dartmouth. She tweets @TheBeckyPages.
This segment aired on April 18, 2017.