What '13 Reasons Why' Says About Teen Suicide
22:00
Play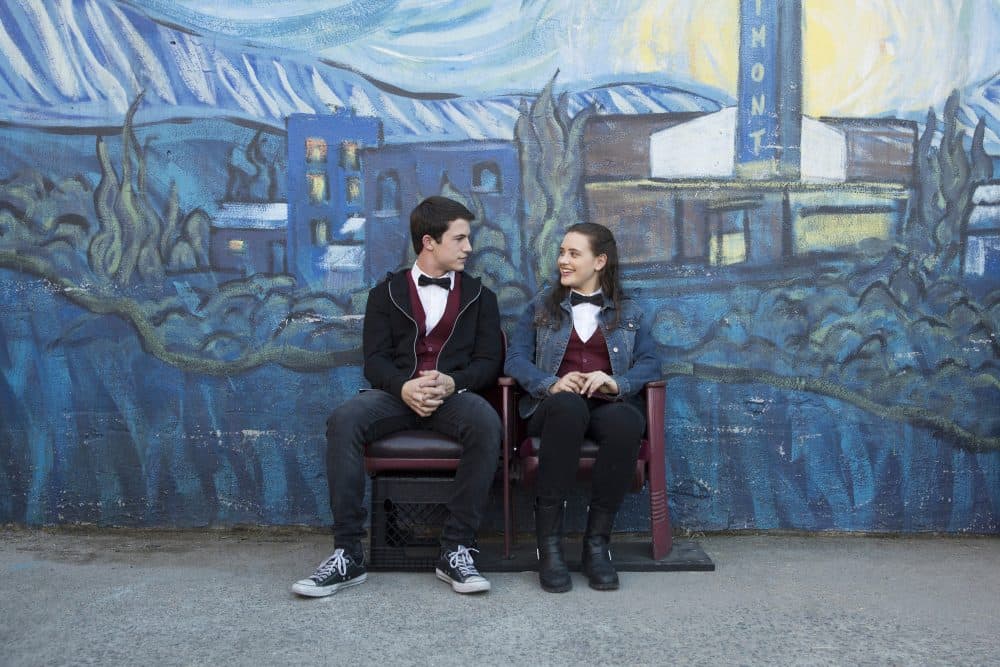 This article is more than 4 years old.
"Settle in. Because I'm about to tell you the story of my life. More specifically, why my life ended. And if you're listening to this tape, you're one of the reasons why."
That's from "13 Reasons Why," a Netflix show about a high school junior named Hannah Baker who dies by suicide. Hannah leaves behind a set of cassette tapes that tell her story and names all the people whose actions led to to her death.
The show has had a huge response, with more than 3 million people tweeting about it in its first week of streaming. But it has also concerned parents, school officials and adolescent counselors who worry that the show glamorizes suicide. School districts around the country, and in Massachusetts, have sent letters to parents to be aware of the program and to watch it with their teens, if they allow their children to watch it at all.
Resources: You can reach the National Suicide Prevention Lifeline at 1-800-273-TALK (8255) and the Samaritans Statewide Hotline, by call or text, at 1-877-870-HOPE (4673).
Guests
Dr. Rebecca Hedrick, child psychiatrist at Cedars-Sinai Hospital in Los Angeles. Consultant on "13 Reasons Why."
Larry Berkowitz, licensed psychologist in Massachusetts. Teaching associate in psychology at Harvard Medical School.  Director and co-founder of Riverside Trauma Center.
This segment aired on May 9, 2017.