Week In Review: Comey Firing, Criminal Justice Guidelines, Opioid Deaths
26:01
Play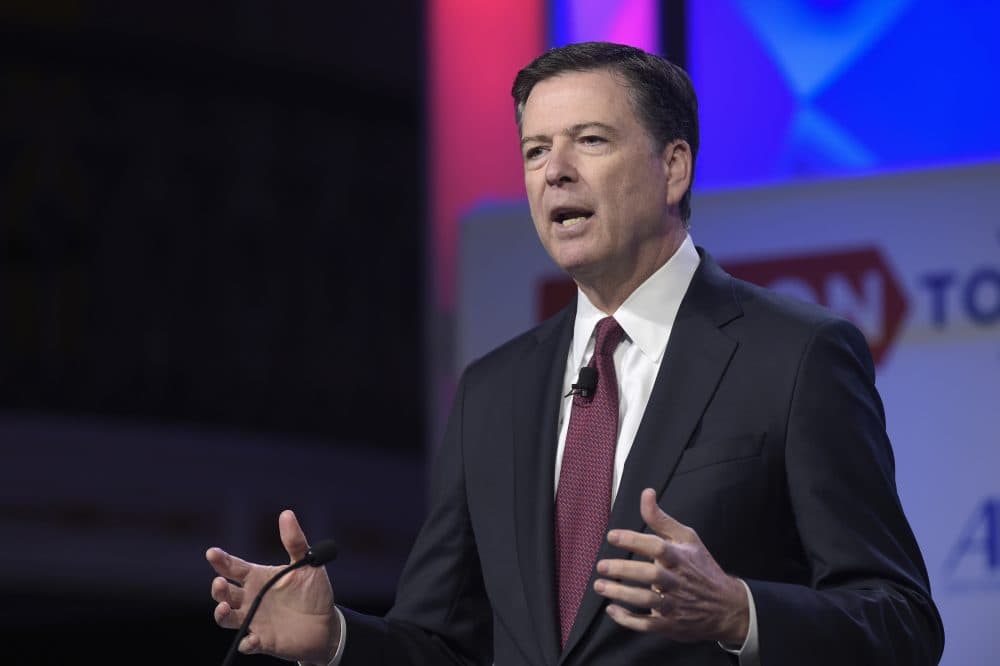 This article is more than 4 years old.
This week, we look at the story that has dominated the headlines: the firing of FBI Director James Comey, and the response from members of Massachusetts congressional delegation.
In an interview yesterday with NBC News, President Trump justified Comey's firing, saying, "He's a showboat, he's a grandstander, the FBI has been in turmoil, you know that, I know that, everybody knows that."
But Massachusetts Senator Elizabeth Warren told us what she and many of her fellow-Democrats believe is the real reason Trump fired Comey. She said, "The reasoning is laughable, the truth is obvious. Donald Trump does not want anyone near him with investigatory powers about his connection to his campaign and ties to Russia."
Massachusetts Congressman Seth Moulton called the Comey firing a rapidly-escalating crisis.
"I think it is a national crisis, and I think it is quickly becoming a constitutional crisis, because of the abuses of power that trump and the executive branch are taking to cover up these crimes. But I don't think anybody is fooled. Where there's smoke, there's fire, and there's so much smoke here, it seems like a massive bonfire."
We look at that story, and also Attorney General Jeff Sessions' guidelines for stricter sentencing in criminal cases and a new report saying that opioid-related deaths in Massachusetts are projected to break 2,000 for the first time in 2016.
Guests
Michael Curry, former president of the Boston branch of the NAACP.
Jennifer Nassour, former chairwoman of the Massachusetts Republican Party and of Counsel to Rubin & Rudman. She tweets @jennifernassour.
This article was originally published on May 12, 2017.
This segment aired on May 12, 2017.